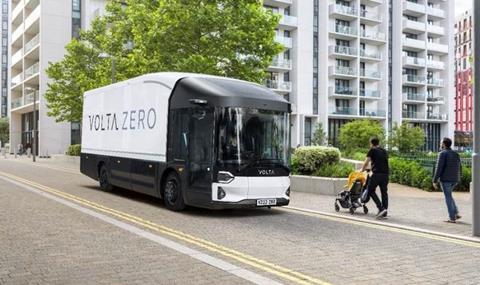 Volta Trucks has revealed its plan for entry into the North American market, with its Volta Zero vehicles operating on the streets of Los Angeles by the end of next year.
The electric truck maker said it had established itself as the leading European full-electric CV manufacturer and its experience in that market would aid its penetration in the US.
Its Volta Zero Class 7 truck, equivalent to the existing European 16-tonne vehicle, will lead the charge with a pilot fleet of 100 models entering the LA market in mid-2023 to be evaluated by US customers.
A roll-out of production vehicles will then follow in 2024.
As in Europe, Volta Trucks said it would offer its 'Truck as a Service' one-stop-shop to American customers too.
Read more
This comprises a suite of services including an initial site assessment to understand customers' infrastructure needs through to installation of the charging set-up.
Carl-Magnus Norden, Volta founder, said: "Since the launch of Volta Trucks in 2019 and the reveal of the Volta Zero in September 2020, we have used London, Paris, and other European launch cities, where fleets are increasingly converting to electric, to prove that our concepts align to customers' needs.
"With more than 6,000 vehicle pre-orders in hand, from some of Europe's largest fleet operators, it is time to expand our geographic horizons and look towards the significant market opportunity in North America."