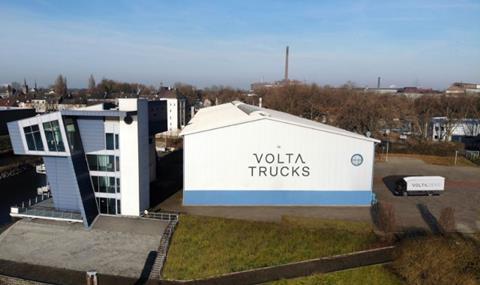 Volta Trucks has expanded its Truck as a Service (TaaS) hub network in Europe, with new sites confirmed in Duisburg, Germany and Madrid, Spain.
Both locations will offer customer support, training, maintenance, and servicing to the trucks operating in those markets, with the hubs scheduled to open soon.
Read more
The manufacturer said that, like its existing hubs in Paris and London, the Madrid and Duisburg hubs will be equipped with a range of chargers to meet the needs of the Volta Zero alongside other LCVs and passenger cars.
Casper Norden, chief fleet solutions officer at Volta Trucks, said: "TaaS supports our customers and partners switching to an electric fleet by providing a range of turnkey components in one package, delivering competitive total cost of ownership and vehicle uptime, de-risking and accelerating their switch to the all-electric Volta Zero," he added.