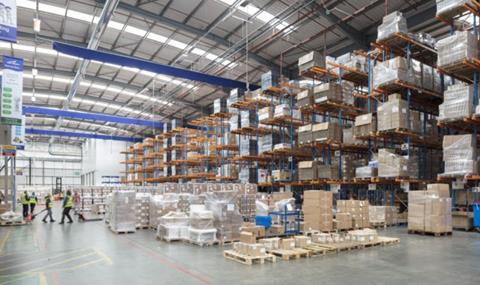 Yusen Logistics said its partnership with AstraZeneca had led to the delivery of 300m doses of Covid-19 vaccines across the globe by the end of 2021.
The vaccine is manufactured in AstraZeneca's global supply network across 15 countries and 25 different manufacturing sites.
EU supply and transportation is managed by Yusen's European control tower and shipped from its healthcare hub in Benelux.
Read more
James Colson, Yusen Logistics global key account director said: "Effective communication is key to ensuring seamless supply and both AstraZeneca planners and Yusen Logistics supply chain experts liaise regularly around the clock coordinating the movements of the vaccine throughout Europe and beyond."
Tony Shore, AstraZeneca freight and supplier director, said: "AstraZeneca rapidly conducted due diligence with numerous partners to build a global supply to help meet demand for the Covid-19 vaccine.
"Yusen Logistics have been instrumental in delivering the vaccine to the required destinations across the globe."