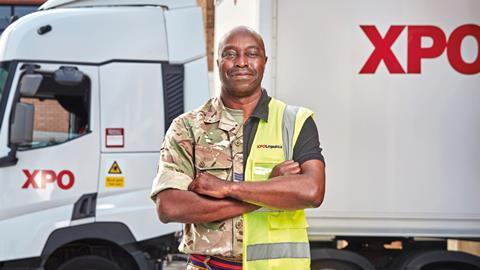 XPO has gained silver status in the Defence Employer Recognition Scheme, which is part of the Armed Forces Covenant.
This award recognises the efforts the company has made to build a work environment that helps military veterans to thrive in civilian roles.
To achieve its silver status XPO spent months of work building, testing, and deploying policies and tools to help encourage and support military veterans, reservists, cadets and spouses to become a part of the XPO family.
Additional measures included offering up to 10 days of additional paid leave for serving reservists to allow for rest after military exercises; up to five days of additional paid leave for Cadet Force leaders; and giving preferential leave to military spouses to ensure they have time off when their partners return from, or depart for, active duty.
Read more
Kirstie Lawrence, deputy employer engagement director at East Midlands Reserve Forces and Cadets Association, said: "Whilst a momentous achievement, Silver Status for XPO Logistics is a clear recognition of their continuous Defence partnership.
"In 2022 alone, they partnered with the Office for Veterans Affairs and were guests in Downing Street of Rt Hon Steve Barclay, former Chancellor of the Duchy of Lancaster, to discuss the transformative impact employers can have on veterans and ex-military personnel."
Lynn Brown, XPO Logistics vice president of human resources for the UK and Ireland, added: "Many of our team, from our senior management team to drivers and warehouse operatives, joined the organisation straight from the military service, and their contributions have been invaluable to the success of XPO.
"They bring a wealth of experience and skills from which our entire organisation benefits. We are proud to support these great individuals to achieve their full potential in our industry."