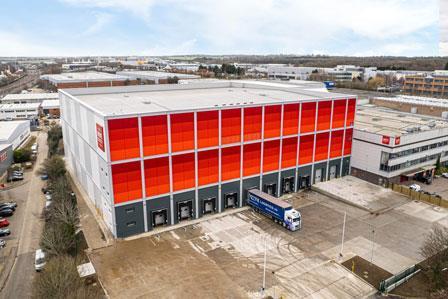 A £10m warehouse in Hertfordshire has been completed for the Wine Society, increasing its total capacity to 18 million bottles.
The 6,000sq m shed is 70m long and 23m high and was designed using the latest in temperature moderating technology and includes facilities for solar panels as well as electric charging stations.
Warehouse 5 links into the Wine Society's existing warehouses 2 and 4 and enables the company to further streamline its goods in and picking procedures to enhance its service to members.
Cathal Montague, regional director at Farrans Construction, which built the warehouse, said: "The warehousing and logistics sector is very buoyant in the UK and we are pleased to add the Wine Society to our extensive portfolio of completed projects in this sector.
"As we see more requirement for spaces like this, we know that the skills and innovative technology that we are using in our projects can be redeployed to support the developments of data centres, retail collection centres and ecommerce warehousing."