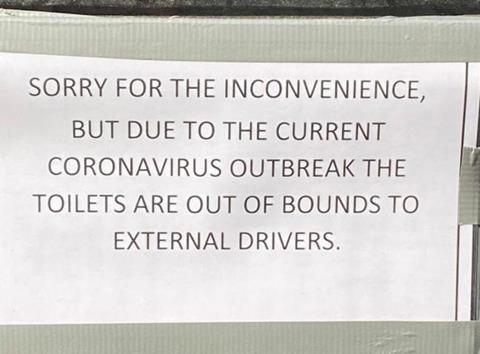 The Unite union has given its backing to HGV drivers' grassroots campaign #TruckedOff, which aims to highlight the "dreadful employment conditions" being endured in the industry.
As part of its support, the union is urging all professional drivers to park up at 11am on Monday 1 November and take their statutory rest break.
It said the date had been chosen as it will fall after another expected extension by the government to the daily hours drivers can work, amid a recruitment crisis.
Unite has branded the repeated extensions to driving time as irresponsible and possibly illegal.
Tony Woodhouse, Unite chair and former HGV driver, said: "HGV drivers are sick and tired; sick and tired of poor pay, no pensions and longer working hours.
"Truck stops in this country are a disgrace and the fantasy salaries being reported are a myth."
Woodhouse said skilled drivers had walked out of the industry and would only be replaced when safety, decency and dignity were restored to the profession.
Unite is also calling for sectoral bargaining in the sector, which it said would bring to an end a "cut-throat" industry, in which pay and conditions had steadily worsened.
Davy McCord, Unite shop steward, said: "Sector bargaining is the norm in sectors right across the economy, from the NHS to local government to construction.
"It is seen as a sensible way to maintain standards and keep a sector stable.
"HGV and professional driving in this country badly and urgently need to embrace this model too. It is cut-throat, unstable and lurching from crisis to crisis."