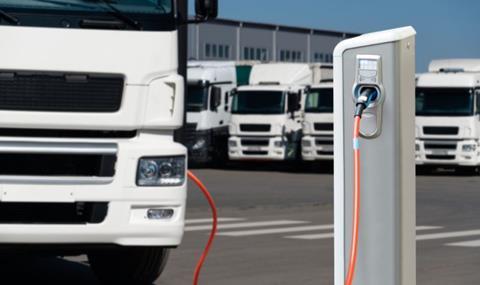 Transport businesses looking to electrify their depot-based vehicle fleet are being offered a new site planning tool developed by UK Power Networks.
In what the company describes as a first for the industry, the tool aims to transform the process of going electric for businesses across the UK.
Optimise Prime is an innovation project helping find practical solutions to overcome the challenges fleet operators face when going electric.
Royal Mail, Centrica and Uber now have over 6,000 electric vehicles (EVs) taking part in the project, in partnership with UK Power Networks and Hitachi.
UK Power Networks has developed the tool to make it quicker and easier for fleets to make the switch to EVs. A simple online system, it has been designed for any fleet manager to assess how to go electric at lowest cost.
By inputting information such as vehicle schedules, mileage and site energy profiles, the tool is said to easily compare different scenarios to understand the impact of going electric and the benefits of using smart charging.
The tool also checks if a site needs an electricity connection upgrade, or if a fleet can operate on the existing connection. As a result, distribution network operators have a better understanding of customers' needs, reducing costly, time-consuming upgrades and ultimately accelerating the uptake of electric vehicles in the transition to Net Zero.
Ian Cameron, head of customer services and innovation at UK Power Networks, said: "Most fleet managers have a busy operation to run, so we want to make sure switching to EVs is just as easy and cost effective as buying any car or van. The site planning tool has transformed this process for businesses across the country. Helping fleet managers understand exactly what it will look like to run an electric fleet, what is involved and the cost saving benefits of smart charging is a vital step to helping businesses go electric."
Michael Wilmshurst, fleet business development manager at Novuna Vehicle Solutions said: "UK Power Networks' tool is straightforward to follow and supported with some good literature. In particular, the scenario results were really interesting and I particularly liked the interactive graphs, which helps me to work out different scenarios on the optimum charging strategy to discuss with my commercial fleet clients, as they transition to electric vehicles."