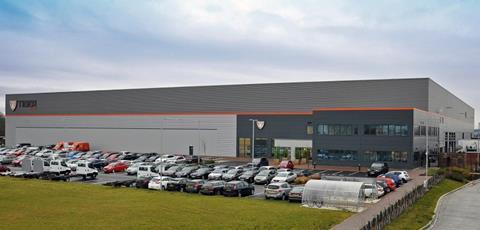 Tiger Trailers clawed its way out of the worst of last year's pandemic to turn in a financial performance it said was "the best in our history".
Pre-tax profit for the year ending 31 March 2020 increased to £2.1m from £510,000 the previous year.
Turnover at the UK's fifth largest trailer manufacturer fell by 6.2% to £44.2m, largely due to its factory having to close for almost a month during April and then it having to rely on a reduced workforce to create a socially distanced environment.
But in a statetment, the directors said that despite this and other Covid costs, its performance was its best ever, "which is testament to the last seven years' hard work by everyone involved in creating the company that we are today".
"We implemented the strictest of measures in terms of cleanliness and social distancing, which were successful and enabled us to gradually increase our factory workforce back up to an efficient number by September, whilst also ensuring that those staff members who could work from home did so."
It said that the company, which focuses on more complex double deck trailers and related products, continued to innovate during the period.
The directors added: "Looking ahead, 2021 will see increased activity in our trailer rental activities and refrigerated product range.
"We continue to attract new customers and our confirmed order book is significantly higher than is normally the case at this time of year.
"This, coupled with a strong sales pipeline puts us in an extremely positive position for 2021 and beyond."