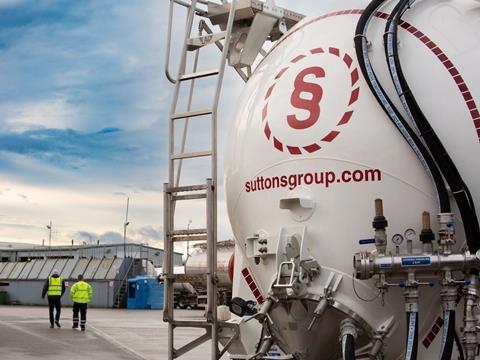 Suttons Tankers is reporting "significant" growth in the industrial powders sector over the past year.
The logistics provider has won and retained a combined total of over £10m worth of bulk powders business over the last 12 months.
New deals include a contract with Alpek Polyester, which sees Suttons operating out of its Stockton depot, loading PET from Wilton and delivering product across the UK. The product is widely used in the FMCG industry for beverage bottles and food containers.
Suttons Tankers have also renewed its Ineos PVC contract for a further three years and won a new contract with Ineos Olefins and Polymers, strengthening its longstanding partnership with the Ineos brand. The Sabic contract was also renewed for a further two years.
Suttons is attributing its success in part to the procurement of a new site in Featherstone, which has enabled the company to offer a trunking operation.
Read more
The company said the Featherstone depot is part of wider plans to expand its footprint in the UK and facilitate further growth in the powders sector.
Suttons' run of new wins is also attributed in part ot its recent £4m fleet investment, which has seen 13 new powder tractors and 27 new powder tanks added to the fleet.
As part of plans to continue to drive growth in this sector Suttons Tankers has also appointed Stephen Cooper to the position of commercial manager for its powders division. Cooper brings over 35 years' sector experience in various roles from driving to management.
Michael Cundy, Suttons Tankers managing director said: "I am delighted that we are emerging into a new, growing sector.
"The recent wins, supported by our appointment of Stephen Cooper to head up the sector, demonstrates our commitment to making further advancements, and providing new and existing customers with bespoke solutions and outstanding levels of service."