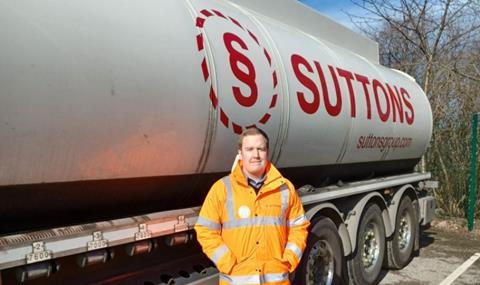 Suttons Tankers has recruited Nigel Hughes as head of fuels to help the company's continued drive into the fuels sector as part of its growth strategy.
Hughes, who will be based at Ellesmere Port, has over 12 years' experience in the sector and comes with expertise in creating and implementing growth strategies, as well as the day-to-day running of operations.
Suttons said its ability to ensure a talented pool of drivers has given it the capacity to support its contract customers during the pandemic and beyond. It added: "This same capacity has also been highlighted as an advantage to Suttons' fuel sector customers who have reached out to them for additional support over the last 18 months."
Read more
Michael Cundy, MD of Suttons Tankers, said: "I am delighted to announce the appointment of Nigel Hughes as head of fuels for the division. We have an ambitious growth strategy and Nigel's experience within that sector strengthens our position.
"Nigel has a strong focus on providing our customers with the highest levels of service and safety which align to our core values in the business."
Hughes added: "I am looking forward to growing the fuels sector within the tankers division and using my expertise to make strategic decisions to aid the growth of the business."