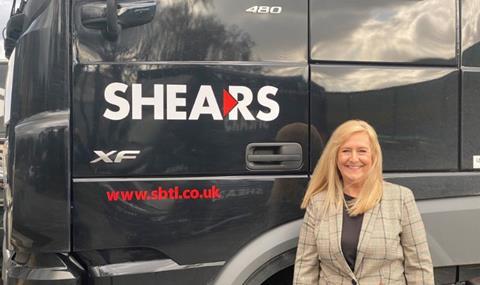 It's strictly business for Shears Bros (Transport) after it appointed a ballroom dancing enthusiast as the firm's new business development manager.
Julie Mudd brings to the Bournemouth-based logistics firm more than 20 years' experience with previous roles in international shipping, parcels and hazardous freight, as well as the ability to dance circles around the competition.
Mudd has competed in various amateur dance championships around the UK, including at Blackpool's famous Tower Ballroom.
Her role at the owned operation of Pall-Ex includes seeking long-term service solutions for customers and enhancing its portfolio of clients.
And she realised she had found her perfect partner in Shears when she saw its approach to work: "Most members of staff are long-standing employees who know the business inside out and really care about providing the best possible service for our customers," she said.
"That's really important to me.
"I am really excited to make full use of the service offering available here at Shears to ensure we deliver solutions that support and fulfil our customers' needs."
Paul Bulpitt, Shears' general manager, was happy to give Mudd full marks: "The team is made up of some fantastic people who work hard every day to ensure our customers receive the high levels of customer service the business is renowned for," he said.
"I have every confidence that Julie will continue to work well with the rest of the team and further support Shears' growth over the coming months."