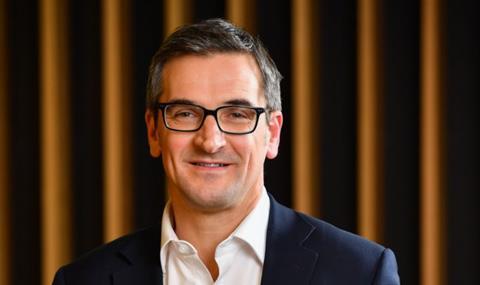 Investment remains a key priority for the UK logistics sector in 2022, and M&A activity levels remain high, despite the sector facing increasing challenges driven by labour costs, pricing and supply chain disruption.
A survey of industry leaders found 65% of logistics businesses intend to make significant capital expenditure over the next 12 months, with technology, such as transport and warehouse management systems, the main point of focus in the year ahead (48%).
The survey, conducted in conjunction with a national series of dinner events jointly hosted by accountancy and business advisory firm BDO and Barclays, found that investment in recruitment, sustainability and automation were also high on the agenda.
In addition, nearly half of respondents said they intend to focus on acquisitions and M&A activity in the next 12 months, mirroring levels reported in its Confidence Index published at the end of 2021.
The biggest drivers for capital expenditure include expansion or improvement of the service offering (39%), whilst increased capacity, cost controls and efficiency through investment were also important factors.
Jason Whitworth (pictured), M&A partner at BDO LLP, said: "Over the last 12 months our logistics research has consistently shown that businesses remain committed to investment and expansion, despite the considerable pressures facing the market. Labour costs, staff shortages and managing disruption in the supply chain are, understandably, the greatest challenges facing the sector, with customer price pressure and changing levels of demand in the end customer market creating significant problems.
"The focus on growth demonstrates the robust and resilient nature of the logistics sector, which has shown throughout the pandemic an ability to push boundaries and innovate in response to a changing market."
James Lean, industry director, manufacturing, transport and logistics at Barclays Corporate Banking, said: "The logistics sector remains in high demand and continues to deliver despite market volatility. Challenges facing the sector since the 2021 Logistics Confidence Index have a particular focus on staffing across a range of roles, finding appropriate warehouse space and navigating supply chain uncertainty."
The survey follows the publication of BDO's UK & Ireland M&A Update – Q1 2022: Logistics and Supply Chain Management. This shows that 18 M&A deals were completed in the first quarter of the year – the highest Q1 figure in three years. Of those deals, 44% were cross-border, with a disclosed transaction value over £1bn. The highlight was GXO Logistics' high profile acquisition of Clipper Logistics plc.
Deal activity and interest continues across the sector spectrum with investors continuing to be attracted by value-added asset-light services, increased technology enablement and enhanced growth dynamics. Private equity investors remain active, with 11% of deals in the first quarter being backed by private equity.
Whitworth said: "Looking forward it is difficult to ignore the economic challenges we are all now facing. With cost increases across the market, some are currently benefiting through cost-plus contracts, the inflated price of freight, or the ability to agree increased pricing, but we are yet to understand the ultimate impact on consumer demand. The core focus remains on providing increased value added services, competitive pricing, investment in new technology and delivering operational efficiencies."