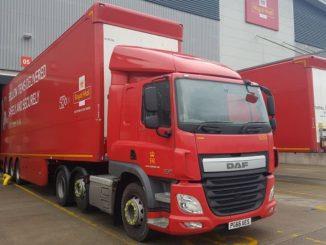 Royal Mail said it now expected operating losses to plunge to £350m and blamed the impact of ongoing strike action in part for up to 6,000 predicted redundancies.
In a trading update the company said around £70m of losses during H1 2022/23 alone were as a result of three days of strikes initiated by the communication workers union (CWU).
It said it would now start a consultation process on "rightsizing the business in response to the impact of industrial action, delays in agreed productivity improvements and lower parcel volumes".
These measures include making between 5,000 and 6,000 redundancies by the end of August 2023.
Read more
In its update, the postal firm said the CWU had "threatened, but not yet formally notified Royal Mail, of a further 16 days of strikes in November and December.
"If these take place, the loss for the full year would increase materially and may necessitate further operational restructuring and headcount reduction," it said.
"Royal Mail urges CWU to immediately call off planned strike action and embrace our offer of Acas talks to urgently find a resolution to the current dispute."
In addition, it added that its financial position had also deteriorated due to an inability to deliver the joint productivity improvements agreed with CWU under the Pathway to Change agreement, and ongoing macro-economic headwinds.
In response, CWU general secretary Dave Ward accused Royal Mail of "holding postal workers to ransom".
He said: "The announcement is the result of gross mismanagement and a failed business agenda of ending daily deliveries, a wholesale levelling-down of the terms, pay and conditions of postal workers, and turning Royal Mail into a gig economy style courier."