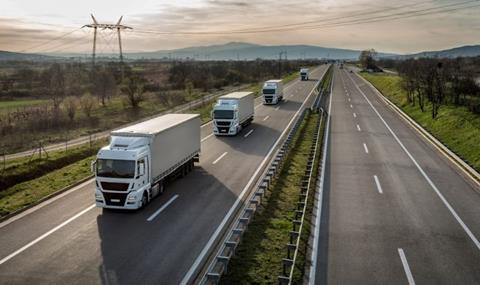 Motorway service area operator Roadchef is piloting a new HGV driver loyalty scheme which it claims is the first of its kind offered by any operator on the UK motorway network.
Dubbed the Truckmasters Club, the scheme, which will initially run as a one-year pilot, has been developed by Roadchef after consulting with HGV drivers.
The operator said the scheme is designed to support "the unsung heroes of our roads as they undertake essential work and make their experience on Britain's motorways more comfortable".
The scheme offers HGV drivers reward points in exchange for paid parking which can be redeemed for vouchers to spend in Roadchef's WH Smith stores, catering units or Days Inn hotels, or transferred to Love2Shop vouchers, which offer gift cards for over 90 retail brands.
To sign up to the scheme HGV drivers need to download the Truck Masters app, complete the registration questionnaire and start parking at Roadchef service areas.
Every driver will receive 100 points each time they pay to park, which can then be transferred to spend on site or in vouchers.
Tracy Baitup, Roadchef director of commercial income, who worked closely with the HGV drivers on the development of the scheme, commented: "The Truck Masters Club is an absolute first of its kind on the UK motorway network and we are incredibly excited to launch it to our loyal community of HGV Drivers.
"A huge amount of time and effort has gone into ensuring it meets the very specific requirements of our HGV truckers and we have consulted closely with them to create the basic principles of the scheme – how it works, what the points equate to and the merchandise they can buy.
She added: ""It is, above all else, a scheme to make life easier and more comfortable for the HGV drivers who visit our service areas, giving them the opportunity to de-stress on a long journey.
"Hopefully, as time progresses, more and more HGV drivers will opt into the Truck Masters Club and Roadchef will continue to be the stop-off of choice for HGV drivers travelling on the motorway."
Outlets participating in the Truck Masters Club scheme include Days Inn Hotels, McDonald's, Costa Coffee, WHSmith, Fresh Food Café & Leon.
The Truck Masters Club app can be downloaded here: www.roadchef.com/truck-masters-club.