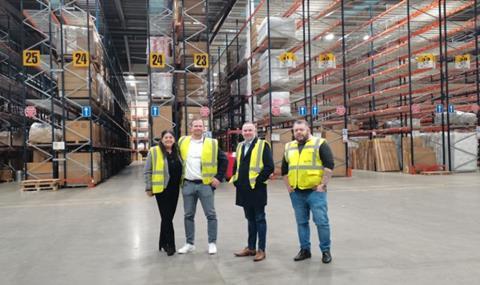 Rhenus Home Delivery UK has announced plans to open a new central distribution centre in Lutterworth, Leicestershire, later this spring.
The move will support the expansion of its services, including next-day and just-in-time delivery.
The new 258,000sq ft site is located in Magna Park, where the Rhenus Group already operates four dedicated warehouses and is currently undergoing an extensive refurbishment project.
Read more
Vinny Riley, MD, Rhenus Home Delivery UK, commented: "This is a fantastic step forward and will allow us to significantly grow our client base and service offering. In fact, it will change the way the business operates, as it transitions to a hub and spoke model, allowing us to expand our services."
Formerly the home of Costco and Wayfair, the new location, named Hurricane 258, has a long history in furniture distribution.
The Rhenus Group entered the UK home delivery market in 2017 and its services range from standard room of choice deliveries to basic installations, removal of packaging and disposal of old beds, mattresses, and furniture.
Rhenus also specialises in part order and multiple supplier deliveries (order consolidation) and will hold all products until the complete order is ready for dispatch.