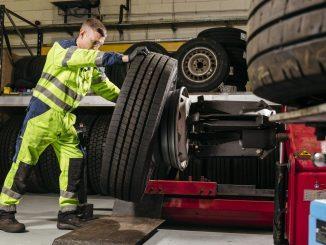 The government has left Heavy Vehicle Technician apprenticeships high and dry with an "inadequate" funding increase which fails to cover the cost of running the courses, the RHA warned this week.
The association welcomed the government's decision to hike funding for HGV C+E apprenticeship from £7,000 to £8,000 but said its failure to raise the funding band for HGV technician apprenticeships was a "missed opportunity" which threatens the future of the apprenticeship, at a time when the industry is struggling with a severe skills shortage in the sector.
The government has raised the funding band for HGV technician apprenticeships from £15,000 to £20,000. However the RHA is arguing that this is a real term reduction which falls well short of the £23,000 needed to make running the courses viable.
The association has been lobbying hard for an increase since 2017 when the apprenticeship funding was slashed from £18,000 to £15,000, due to an error within two of the training quotes, which was not picked up by Institute for Apprenticeships and Technical Education (IfATE).
Read more
A recent letter to ministers, from the RHA and other industry stakeholders, warned that the number of colleges and training providers offering the course had declined from more than 100 in 2010 to just 41 in 2023, despite a growing need for heavy vehicle technicians.
The letter cited rising costs and a lack of funding support as key reasons why fewer courses and apprenticeships are available. It claimed training providers were having to subsidise essential costs to run the apprenticeship.
Sally Gilson, RHA Policy Lead, Skills and Drivers, said: "This is a missed opportunity to help our industry tackle the shortage of technicians. The underfunding of these courses has had a profound impact on bringing new talent into the industry.
"We acknowledge the increased funding band but realistically it falls short to encourage training providers to run these courses. We also run the risk of current providers leaving the market. We urge ministers to reconsider and pledge the £23,000 funding we need."
Gilson hailed the government's decision to raise funding for HGV C+E apprenticeship from £7,000 to £8,000, adding: "This move is much needed given rising costs and inflation, and will help get more new drivers behind the wheel."