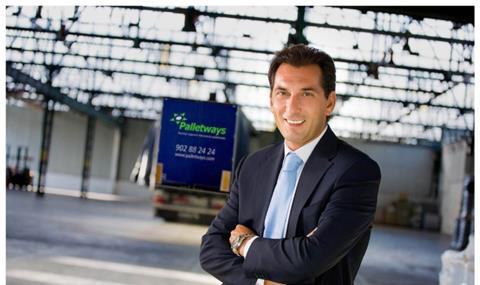 Palletways Group has announced that it transported almost ten million pallets during 2022.
It also appointed 27 independent transport companies to strengthen its network, with recruitment hot-spots in the UK, Iberia, Italy and Germany.
Palletways UK MD Rob Gittins said: "Our network of members in the UK worked exceptionally hard during 2022 to overcome a challenging market, while still providing excellent service. We also welcomed 11 new members to the UK network. It is this targeted recruitment of resilient and dedicated logistics companies that creates a buoyant and cohesive membership.
"Despite the economic outlook, I'm confident the robustness of our network will stand us in good stead during the next 12 months."
Read more
Added Palletways chief executive Luis Zubialde (pictured): "We're encouraged with our volumes, particularly when set against the backdrop of numerous external factors including Brexit and the driver shortage.
"As we look ahead to 2023, with the prospect of global economic uncertainty and the knock-on effect on spend, I'm reassured with the resilience across the Group. I'd also like to commend our member recruitment team who have performed excellently over the past 12 months to strengthen our network. I know they'll continue to do so as we look to increase our presence across the UK and Europe into 2023 and beyond.
"With several exciting developments in the pipeline for Q1 2023, including the launch of two new hubs in our Iberian and Italian networks, we remain focused on delivering an even greater service for our members and their customers."