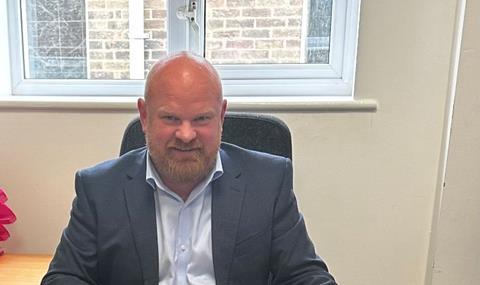 Palletways UK has named Mark Barlow (pictured) as new regional general manager east central as part of a strategy to drive growth and enhance service levels.
The appointment also sees an internal restructuring which will increase the number of territories from six to seven.
Barlow joined Palletways UK in a support role for the six regional general managers in July of last year.
His previous experience spans across three additional pallet networks: Pall-Ex Group as network development director, The Pallet Network as network development manager and Palletline as systems project manager.
He has a long track record of success in the logistics and supply chain industry, Palletways said, and is skilled in business planning, new business development, strategic planning, relationship management and data analysis.
Warwick Trimble, UK network director at Palletways, said: "Mark brings a wealth of industry knowledge and has a real passion for the role. We are a business which puts people first and we pride ourselves in having a fantastic management team which understands the needs of our members to deliver the highest levels of service.
"Mark's goals and ambitions fit right in with the Palletways company ethos and he has already demonstrated that he is a great addition to the team."
Added Barlow: "I have never known a company devote such time and energy into supporting its members and working collaboratively with them to ensure the very highest levels of service. I want to do all I can to help our members succeed because this will ensure we maintain a strong network; help forge new relationships and drive growth.
"I was attracted to Palletways by the people who work here and the positive attitude they bring to everything they do. The Palletways RGM team is the strongest I have ever come across and I see this as a company where I can work for the rest of my career.
"I am especially looking forward to building relationships with our members and ensuring that they receive the very highest levels of help and support. No two clients are the same and Palletways is particularly strong in understanding and meeting their individual needs."