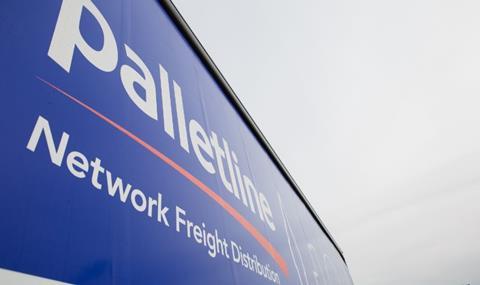 Palletline Logistics, part of the palletised freight distribution network Palletline, has acquired the overnight delivery business of South London-based PF Whitehead Logistics.
Under its new ownership, the business will operate as Palletline Whitehead Ltd.
PF Whitehead Logistics had been a member of the Palletline network for 10 years and has sold its overnight service operation to focus on other areas of its growing business.
"This is the fifth acquisition of a member business by Palletline," said Palletline Logistics MD Paul Elson.
"It demonstrates our commitment to providing high-quality service levels in areas of the country where strong, quality driven and reliable logistics providers are in short supply. We are looking forward to welcoming our new colleagues into the business and continuing the strong relationship with the customers we will be servicing."
Read more
Palletline said maintaining service to its network was key to its decision. It added that the deal was enabled by a strong relationship with PF Whitehead Logistics and reflected an ongoing partnership with PF Whitehead Transport Services.
Croydon-based PF Whitehead Logistics is a family-owned and run business launched in 1963 with a single vehicle.
"As long-time members of the network, we enjoy an outstanding relationship with the Palletline team," commented PF Whitehead Logistics MD Peter Whitehead, son of the founder.
"We're delighted Palletline Logistics Group are taking our overnight business forward. This deal allows us to focus on our fast-growing warehouse, contract logistics and commercial property divisions. Under the new Palletline Whitehead banner, our colleagues moving with the business can look forward to a stable and exciting future."
Back in January, Palletline said aggressive cost control measures had helped it ride the initial storm of Covid-19 last year, with reported operating and pre-tax profits significantly up on 2019.
Its latest financial results, for the year ending 30 June 2020, showed that it increased turnover by 1% to £150.2m. But pre-tax profit increased from £375,000 in 2019 to £1.1m during the period, with an operating profit of £1.3m - well ahead of the £528,000 reported in the 2018/19 financial year.