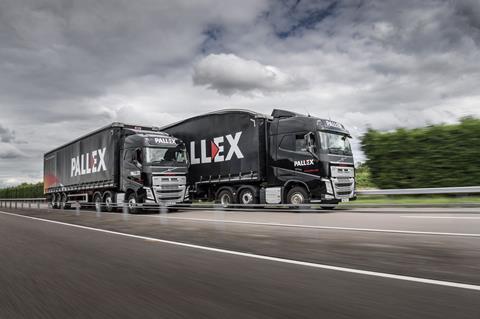 Pall-Ex has signed a master licensee agreement (MLA) in Czechia and Slovakia, enabling logistics provider Investex Group to form Pall-Ex CS and operate across the two countries.
The pallet network said the idea of a Czech-Slovak network and master licence holder first arose three years ago, but the pandemic meant the process was delayed.
It said Pall-Ex CS will establish one central hub near the common borders, which will provide further opportunities for growth.
Anton Barboras, Investex Group owner, said: "We are pleased to have entered into an MLA agreement with such an important partner in the field of international logistics of palletised goods as Pall-Ex.
Read more
"We are aware of the importance of the territory of the Czech Republic and Slovakia, with a well-established infrastructure naturally connecting the countries of central Europe with the rest of the world.
"Therefore, our primary task after mastering the preparatory phase will be to obtain a sufficient number of reliable partners in order to create depots in key agglomerations."
Pall-Ex group chief executive Kevin Buchanan said: "We are delighted to welcome Investex Group as master licence holders.
"They are a very professional organisation with a proven track record of running successful businesses.
"The team, led by Mr. Barboras, have a solid understanding for what is needed to create the model in a new territory and have spent a great deal of time researching the region."