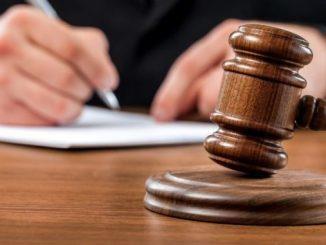 A North East haulage firm has been fined £200,000 after one of its employees fell from the rear of a shipping container while he was unloading a shipment of steel girders and died.
JR Adams (Newcastle) was also ordered to pay costs of £15,322 following an appearance at Newcastle Magistrates Court after the incident occurred in June 2018.
The court heard how worker Keith Robson was standing inside an open topped shipping container on the back of an HGV trailer preparing access for an overhead crane at the company premises in Gateshead.
While undertaking the work, Robson fell approximately 1.5m from the rear of the container.
An investigation into the incident by the Health and Safety Executive (HSE) found that although the company had various generic risk assessments and safe working method statements, it had not put in place control measures to prevent or mitigate a fall from the rear of this container.
It also failed to carry out a suitable or sufficient risk assessment for this specific work activity.
The company, which holds an international licence authorising 54 HGVs and 91 trailers running out of a Swalwell operating centre, pleaded guilty to breaching the Health and Safety at Work Act and was handed the six-figure fine.
HSE inspector Paul Wilson said: "A worker died from injuries sustained in this incident.
"His death could have very easily been avoided had the company recognised the risk of a fall from the container when unloading the steel and put in place simple and easily available controls."