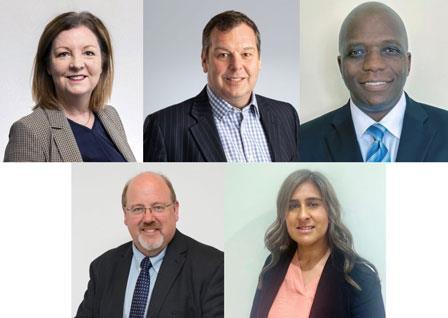 Transaid has appointed three new trustees to its board and sees it grow to 14 members in its 25th anniversary year. The move follows two earlier appointments in February and March.
The three new appointments replaced long-standing trustees who have stepped down and two additional members have been taken on to bolster the board's skills base.
The five new trustees are Astrid van der Burgt, head of road safety at multinational building materials manufacturer Holcim; Paul Milner, previously MD at Samworth Brothers and now director of his own consultancy; Phil Kamutenga, who is based in Dar es Salaam and heads up JSI's operations in Tanzania; Philip Roe, recently retired as chief customer officer and strategy director UK at DHL Supply Chain and current president of Logistics UK; and Sharn Samra, a global marketing director for Shell's commercial road transport division.
Joan Aitken, chair of the board of trustees, said: "The level of interest we received and the calibre of applicants was nothing short of exceptional; it really is a testament to the fact that Transaid has developed such incredible support, both in the UK and around the world.
"Our trustees share the ultimate responsibility for governing Transaid and directing how it is managed and run.
"As we look forward to the next 25 years, I am confident we do so with a fantastic team to guide and support this very special organisation."
[]Transaid is returning to Africa for its 11th cycle challenge on the continent and is calling on riders with entusiasm and determination to take part in a six-day, 474km ride across Kenya. Transaid is currently undertaking a major project there funded by the FIA Foundation.
Taking place from 4 to 13 October 2024, riders of all ages, expereince and fitness from across the transport and logistics industry will benefit hugely from this one-of-a-kind adventure, where they will pedal from Nyeri at the foothills of Mount Kenya to Lake Victoria.
Florence Bearman, head of fundraising at Transaid, said: "After moving our cycle challenge to Europe for a year, we're excited to be returning to Africa – and what better place to do it than Kenya. Not only does this ride offer a once-in-a-lifetime opportunity to experience the country off the beaten track, but also the knowledge you're raising vital funds for much-needed road safety and access to health services."