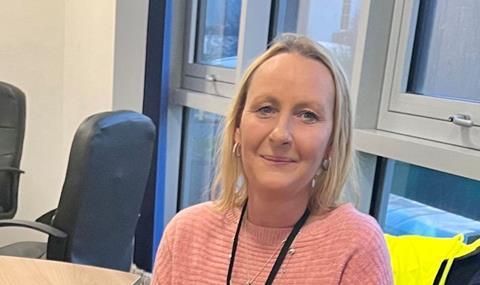 Leicestershire-based Moran Logistics has strengthened its senior management team with the appointment of two senior executives as part of wider plans to expand the business.
The company, which specialises in the delivery of chilled, ambient or frozen food products, operates a fleet of around 120 trucks and 140 trailers from its HQ in Castle Donnington, which also boasts a 100,000sq ft temperature controlled warehouse.
Its two latest management recruits are Neil Fairbrother and Debs Newbery (pictured).
Fairbrother joins the family firm as head of QHES, with a brief to drive continuous improvement in Moran's comprehensive agendas in quality, health & safety and ESG.
Fairbrother, who is a qualified health and safety practitioner, has a background of risk management in warehousing and distribution. Announcing his appointment Moran Logistics said he brings "experience of developing and embedding a robust health and safety culture across the business" to his new post.
Fairbrother said: "I'm extremely motivated to be joining what is clearly a great business and team of enthusiastic and highly skilled individuals. The growth plans for 2023 and beyond are really exciting and I'm looking forward to playing my part in Moran Logistics as we continue our journey."
Read more
Debs Newbery takes up the role of head of human resources (HR) at Moran. Her task is to support Moran's growing workforce and champion further improvements across the business to ensure the company attracts the very best talent and continues to be "a great place to work", the company said.
Newbury comes to the Moran business with extensive HR experience which she gained in PLC environments in both the UK and overseas markets.
She said: "The opportunity to head up HR at Moran Logistics is exciting. Moran are growing well in the sector and sit as a Top 20 operator in temperature-controlled logistics.
"People are right at the heart of that success, so I am looking forward to bringing my experience to the organisation and building a fantastic future for our people."
Mark Burrell, Moran Logistics chief executive said: "The addition of both Neil and Debs to our senior management team underlines the Moran commitment to the very highest standards of operation in logistics.
"We are delighted to add their collective experience to the Moran team and look forward to what they will bring to us in 2023 and beyond."