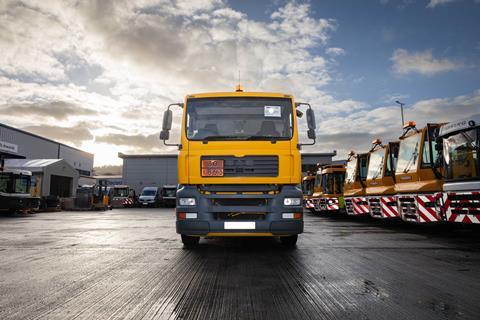 Tankers used by the military to refuel aircraft such as Typhoon and Hawk jets have been refurbished to enable them to be used by the armed forces for another 15 years.
The large capacity aircraft refueller life extension project (LCAR LEP) is upgrading 80 tankers to improve deployability, availability and flexibility.
The project is a collaboration between Defence Equipment & Support (DE&S), the RAF and Terberg DTS UK, who have a number of key subcontractors including MAN Truck & Bus UK and Tasca Tankers.
Air Commodore Simon Young, DE&S' head of air systems, equipment and training, said: "The large capacity aircraft refueller is a vital defence-enabling capability, providing the backbone of our aircraft refuelling fleet.
"These vehicles are out there every day ensuring our aircraft have the fuel they need to deliver their tasks, whether that be securing the skies above the UK, transporting people and equipment around the world or delivering on operations.
"Without this capability, UK defence aviation simply doesn't happen."
The 20,000l-capacity LCARs supply the bulk of the fuel for RAF, Royal Navy and British Army aircraft.