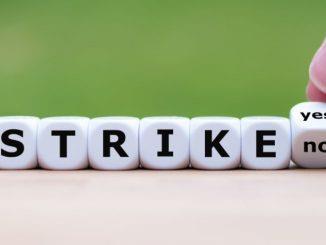 Birmingham Airport could face holiday chaos next week as Menzies Aviation tanker drivers, who refuel three quarters of the planes at the airport, prepare to go on strike.
Unite the Union said around 20 refuelling tanker drivers and operators voted to strike after rejecting Menzies' offer of a 9% pay rise.
Unite said its members want a pay rise which reflects the rising cost of living, noting that the 6% rise they received in 2022 was below inflation.
Menzies Aviation, which is contracted by Shell to run refuelling operations at the airport, claims it is offering a rise of 11.5%. However the dispute is still rumbling on with no sign of a return to the negotiation table. If talks do not resume the tanker drivers will walk out on 15 August.
The union is warning that the strike could cause chaos at the airport, taking place in the peak holiday season, when thousands are travelling to holiday destinations. Birmingham airport airlines include TUI, easyJet, Wizz Air, Ryanair, Lufthansa and Emirates.
Unite said the specialised nature of the role, combined with a ban on agency workers during strikes from 10 August and the inability of the small number of non-Menzies refuellers to provide adequate cover during the strikes, is causing concern for both Shell and the airlines as well as travellers. It called on Menzies Aviation to better its offer.
Unite general secretary Sharon Graham said: "Our members at Menzies are crucial to the running of Birmingham Airport. Yet Menzies is refusing to fairly share the massive profits that are being made because of these highly skilled workers.
Read more
"This is just greed and Menzies' clients and service users are right to pressure it to end this dispute. Menzies' needs to put forward an offer our members can accept."
Menzies' most recent annual report shows it had revenues of over £1bn in 2021 with operating profits of £60.4m.
Unite regional officer Sulinder Singh said: "Menzies can resolve this dispute swiftly and avoid strike action by putting forward a reasonable pay offer.
"The ball is in the company's court – it will be directly responsible for any disruption caused at Birmingham airport."
Menzies has defended its pay offer, claiming that current package is an 11.5% rise and comes on top of last year's 6.5% pay increase.
The company is calling for mediation to avert the strike and has said it has "robust contingency plans" in place should the strike go ahead.