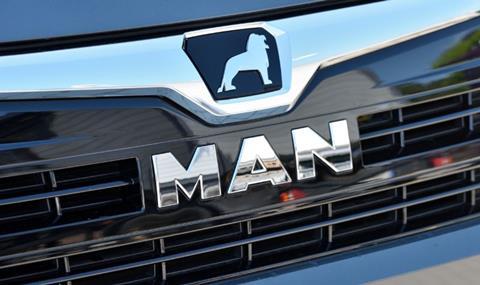 MAN Truck & Bus UK has purchased the HRVS Group from the Lockwood Group for an undisclosed sum.
The move sees the acquisition of five MAN dealerships located in Ripley, Stoke-on-Trent, Sheffield, Scunthorpe and Sleaford, and a customer workshop in Burton-upon-Trent.
HRVS Group has been a MAN dealership for over 17 years. Before becoming MAN franchised agents, the company supported longstanding ERF customers.
The deal is supported by MAN Truck & Bus UK's £20m strategy, launched in 2018, to invest in developing its UK branch network.
This has seen several new site openings and site improvements, including the recent branch opening in Gateshead and the renovation of the Nuneaton branch.
Thomas Hemmerich, chief executive of MAN Truck & Bus UK, said the acquisition represents a major investment in the company's aftersales footprint.
"The acquisition will undoubtedly strengthen our wholly-owned branch network which, following the HRVS purchase, now numbers 24 vehicle service and sales locations.
"We're very excited to be adding these five new locations to our branch network. We're also pleased to be welcoming new and highly experienced colleagues to the MAN family.
"This acquisition is of major importance to our business as it both strengthens our network footprint and further ensures our presence in several key strategic locations."
Hemmerich added that the acquisition will further improve customer service in central England. "MAN Truck & Bus UK Ltd will build upon the existing success of the business and deliver an exceptionally high level of service to customers in this region."
MAN will integrate the HRVS Group into MAN Truck and Bus UK "as soon as possible, starting with the transfer of the HRVS employees", Hemmerich said, adding: "HRVS will continue to operate as usual for now. The only difference is that the business is now owned by MAN Truck & Bus UK."