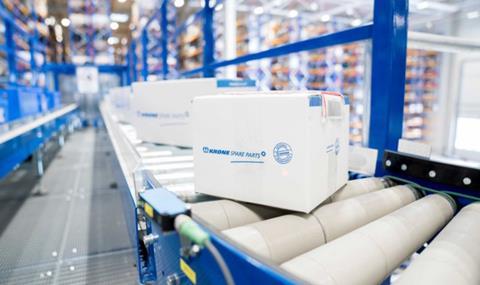 Krone said its parts supply service was continuing to expand amid peak sales levels of its trailers.
Trailer parts for the UK and Ireland can be ordered using its online catalogue, either by part number or by scanning the QR code stamped on the trailer's registration plate.
Krone said all consignments from Leeds are being dispatched on a next day basis and, subject to availability, will arrive between one and three working days.
Read more
Jamie Simpson, spare parts manager at Krone, said: "I'm pleased to say, our parts supply department is going from strength to strength and provides a quick and reliable support service for Krone trailer users throughout the UK and Ireland."
Sales of Krone trailers increased by 17.8% last year and the company believes sales revenues will continue to rise in 2022.