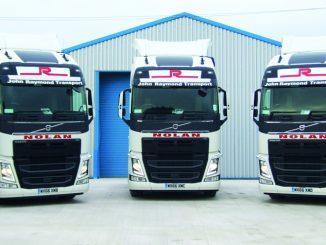 Welsh haulage firm John Raymond Transport increased turnover by 42.8% last year and said it was optimistic about the future despite uncertainty over economic conditions.
For the year ending 31 December 2021 the Bridgend company reported revenues of £29.7m, up from £20.8m the year before.
However, pre-tax profit fell by 36.1%, from £811,000 to £518,000. Its gross profit margin decreased by 49% during the period.
Read more
"Whilst the current economic outlook is uncertain, the directors are optimistic about the future of the company and expect the company to yield a profitable return in the coming year," it said in a statement.
John Raymond Transport holds standard international licences in four traffic areas and it has three operating centres in the Welsh traffic area, authorising a total of 70 vehicles and 420 trailers.