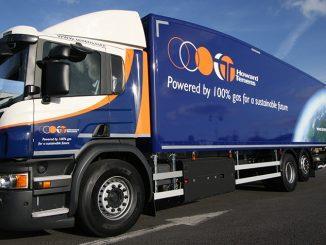 Howard Tenens Logistics has landed a new deal with London-based award winning Beavertown Brewery, after impressing the company with its environmentally-aware, family-oriented and innovative ethos.
The deal follows Heineken's recent acquisition of Beavertown Brewery, which produces a range of unique beers, including the popular Neck Oil.
The brewery's purchase by Heineken highlighted the need for a logistics partner that could provide scalable solutions to support the brewery's growth.
Announcing the deal, Howard Tenens Logistics said that with over 4.5 million sq ft of warehouse space and a proven track record in the food and beverage industry, it was well-positioned to deliver on this requirement.
It added that the Beavertown Brewery team, was impressed by the way the family-owned haulier placed a high value on innovation, sustainability and building and maintaining customer relationships, which matched Beavertown Brewery's own values.
The brewer was particularly impressed with Howard Tenens Logistics' level of commitment to sustainability, demonstrated by its investments in its CNG and HVO-powered fleet, its commitment to cut annual CO2e emissions by 20% by 2030, and to reach net zero by 2045.
John Davis, Beavertown Brewery director of operations, commented: "During the tender process, we were struck by the culture and values of Howard Tenens Logistics.
Read more
"We felt it was a perfect match for our company, as they were forward-thinking, innovative, and environmentally aware, and a family-oriented business. We have had a very positive experience with our working relationship."
Under the partnership deal Beavertown Brewery operates from Howard Tenens Logistics' Swindon site which provides support for UK-wide distribution, with inbound support from Enfield and onwards to key delivery points.
Howard Tenens has also implemented a wet bond on site during Beavertown's onboarding, and since then, has renewed their BRCGS certification, achieved a Level Five food hygiene rating and is currently going through Soil Association auditing.
Jamie Hartles, Howard Tenens Logistics chief executive, said: "We are proud to have been selected by Beavertown Brewery for our commitment to innovation, sustainability initiatives and our overall ethos.
"Our successful working relationship is a testament to the mutual value that is delivered here at Howard Tenens Logistics.
"We place a high value on building relationships with our customers and we are happy to continue our relationship with Beavertown. We certainly look forward to delivering exceptional logistics solutions to drive both our businesses forward."