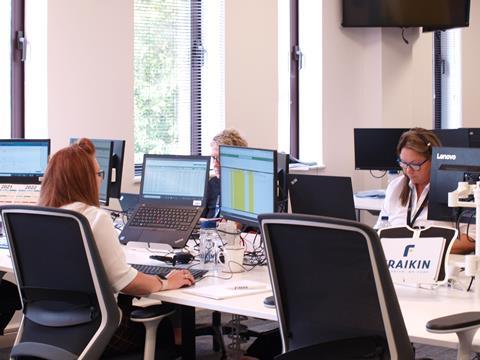 Fraikin has opened a 24/7 service support centre at its Coventry headquarters, underlining its renewed emphasis on bringing maintenance and breakdown support inhouse.
Caroline Harrison, Fraikin service support centre manager, said: "The new service will be an invaluable resource, helping to ensure we're able to offer better continuity in customer support, which will only help to strengthen and build customer relationships.
"We are now able to guarantee that a Fraikin employee is available on the other end of the phone, taking ownership of any customer issues and following them through until they're resolved."
Read more
Fraikin said the support centre would provide additional services such as tyre management and vehicle checks, over-the-phone roadside advice and spare vehicle fleet management support.
NHS Blood and Transport, one of the company's longest-running fleet management contracts, welcomed the announcement: "Breakdowns do happen, so having access to a Fraikin employee who understands the intricacies of the work we do, rather than relying on a third-party who may not, will be a huge advantage when it comes to ensuring the vital cargo we carry is back on the road as quickly as possible," said John Lowden, NHS Blood and Transport national fleet engineering manager.
Earlier this year, Fraikin re-opened its Bristol workshop three years after it closed down, to increase the amount of maintenance performed inhouse.