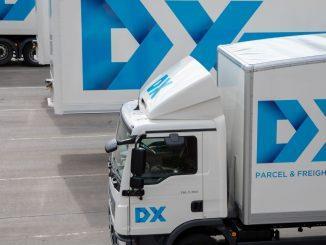 Delivery specialist DX has opened a new 20,000sq ft depot in Glasgow at Gartcosh Industrial Park as part of its £10m capital expenditure programme.DX Express, which specialises in secure, next-day parcel delivery, will move its operations from its depot at Eurocentral Industrial Estate, near Mossend, 13 miles east of Glasgow.
DX Express will be replaced at the Mossend facility by DX Freight depot, where further investment is planned.
Read more
The group said the move provides both DX divisions with dedicated facilities, allowing both to increase capacity and service levels for the central belt of Scotland.
This latest expansion follows the opening earlier this month of a DX Express depot in Rotherham, with a number of further depot openings planned this year.
DX said this week it sees "significant growth opportunities" for both DX Freight and DX Express, and is looking to expand market share through a focus on driving strong customer service.
Lloyd Dunn, chief executive at DX Group, added: "We are pleased to be opening this new depot in Glasgow, which marks another sign of our ambitions for the business. This new site allows us to increase capacity and enhance service levels, and shows our confidence in the growth potential of the business across the important central belt of Scotland."