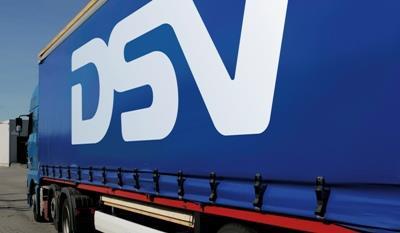 Transport and logistics company DSV has launched its first-ever global campaign today (7 February), which includes a film dubbed The Drive.
Shot in South Africa, Japan, Texas, Denmark, and Norway, the film can be viewed through various mediums, including print, digital media, and outdoor advertising. DSV will also share the campaign via social media channels.
The film focuses on its 75,000 employees, across 80 countries, who are described by DSV as unsung heroes that make the world move."
Conceptualised and executed by design agency AKQA, the film aims to show DSV employees working towards a more efficient world while making logistics more relatable and human.
Launching the campaign, DSV said: "Creative elements used reflect DSV's passion for delivering transportation and supply chain solutions that bring competitive strength to its customers while empowering its people."
The campaign also focuses on DSV's ability to help companies in any industry or geography use logistics to drive growth and gain leverage in the global marketplace.
Christian Krogslund, DSV senior director and head of corporate marketing and communication, said: "We're incredibly pleased with the insightful work from AKQA who thoroughly understand who we are, and what we stand for as a business.
"It has been impressive to witness our brand purpose coming to life, and being embraced throughout our organisation – as well as the creation of a campaign that rings true beyond it. It's a partnership in the truest sense of the word, and we look forward to continuing it."
Steffen Blauenfeldt Otkjaer, AKQA MD, added: "We're so humbled to have been part of giving a voice to an otherwise silent giant.
"Being allowed to help them unlock their ambition and relentless drive to improve their business while bettering the world is simply amazing.
"The way the entire DSV leadership team has rallied around their new brand purpose and this subsequent campaign speaking to their shared values is a true testament to their boldness."