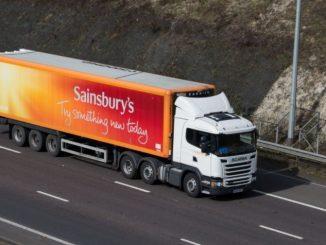 DHL Supply Chain has talked down threats by the Unite union that Sainsbury's is facing summer shortages on its shelves amid a row over workers' pay, saying efforts are being made to minimise disruption.
Unite said week-long strike action starting on 13 August will hit supplies to the supermarket's stores across Scotland and Northern Ireland after DHL warehouse workers rejected a "poor pay offer".
The union represents over 300 DHL warehouse workers based at the distribution centre in Langlands Park, East Kilbride and it said 96% on a 68% turnout voted to take strike action following rejection of a final offer, which it claimed represented a real terms pay cut.
Unite pointed to DHL's German owned parent company, Deutsche Post DHL Group, which it said had increased revenues by 19.8% to €22.6bn and had reported operating profit of €2.2bn in the opening quarter of 2022.
Read more
Unite general secretary Sharon Graham said: "Our DHL Sainsbury's members deserve a fair pay rise and to be treated equally with their fellow workers based throughout the UK.
Unite will challenge DHL and its mega-wealthy owners."
A spokeswoman for DHL Supply Chain said: "We are disappointed that Unite and its members have voted in favour of industrial action at our Langlands Park depot.
"We look forward to further talks to reach a satisfactory outcome for both parties but contingency plans are now in place and every effort will be made to minimise disruption to services should the action go ahead."
• DHL Supply Chain, the City of London Corporation and Ford Pro are among 40 traders conducting a sustainable delivery trial at the Capital's Billingsgate Market to find ways to reduce traffic and improve air quality. The project, which identifies opportunities to consolidate van delivery trips to businesses in the area, has so far reduced CO2 emissions by 37% and cut vehicle journeys by 949.