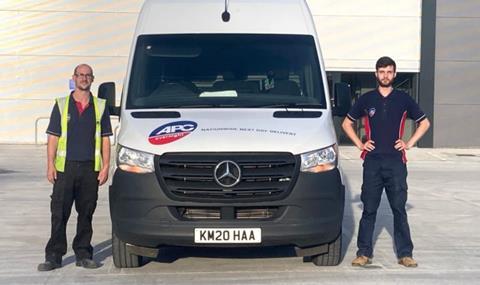 APC delivery network member Delivered UK has opened a new parcel depot at Concorde Park, Fareham, increasing its storage space by 180%.
The company said the opening follows significant growth for the business which has seen a 28% year-on-year growth in deliveries as the surge in online shopping during the pandemic continues.
The new depot provides 14,000 sq ft of premium warehouse space, an increase of 9,000 sq ft compared with the previous site.
The company, which employs 90 staff and is currently looking to recruit warehouse staff, said the additional space will allow it to expand its overnight, same-day and international parcel collection and delivery service offerings to local businesses across the PO and SO postcodes.
Adam Barber, director at Delivered UK, said: "It's so encouraging to see how businesses across the region are continuing to prove their resilience and entrepreneurialism despite the challenges of the last year, with many of our customers thriving.
We've seen so many local SMEs having to adapt their business models, products, and accelerate their online presence in order to survive in recent months, and they continue to do so even as the country starts to gradually ease out of lockdown.
"We are dedicated to supporting the agility and determination of our customers, providing them with improved service options, through our new depot and a local team working hard in partnership with them, to help them flourish in the years ahead."
Jonathan Smith, APC Overnight chief executive, said: "The strength and resilience of the UK's SMEs throughout the pandemic has really shone through across The APC network. Throughout the first half of 2021 - and even as restrictions have eased - we are still seeing high demand for delivery services, as consumers continue to shop online and businesses continue to rely on carriers to get these items delivered. The ongoing dedication and hard work of our colleagues at Delivered UK will be key to supporting this, ensuring that the needs of customers are recognised, and working closely with them to ensure those needs are met."