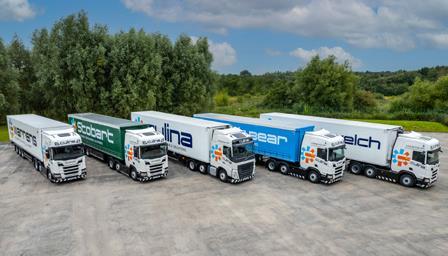 Culina Group has rolled out a new brand identity following its recent purchase of Eddie Stobart.
The company described its new brand as "a refined design that is confident yet simple", adding that now was the right time to overhaul its visual identity following the takeover of GreenWhiteStar Acquisitions in July.
Thomas van Mourik, Culina Group CEO, said: "This is the logical next step in the evolution of Culina Group and this new identity reflects who we are today as a business.
"The branding symbolises our dynamic and exciting future yet retains a sense of familiarity by maintaining the iconic and recognizable cog as a nod to our rich history and deep roots."
The group will begin rolling out the new look immediately with the aim of having all assets rebranded by September 2024.
GreenWhiteStar Acquisitions comprises Eddie Stobart, Eddie Stobart Europe, iForce, The Pallet Network, and The Logistics People.
Following the purchase, William Stobart took a seat on the Culina Group board as deputy group chief executive.