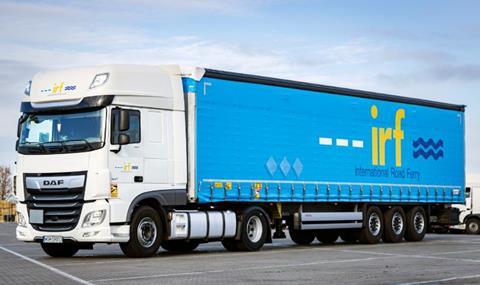 Culina has bought unaccompanied transport specialist International Road Ferry (IRF) for an undisclosed sum.
IRF has offices in Felixstowe, Thetford, Rotterdam and Grubbenvorst near Venlo in the Netherlands.
It has more than 25 years of experience in unaccompanied transport of both full and part loads between the UK, Germany, Switzerland and the Netherlands.
Culina said it had strengthened its position in European logistics with the purchase and IRF would benefit from group ownership: "International Road Ferry and Culina Group are complementary businesses, both are strong organisations with well-earned reputations in the industry and hold similar values," said Thomas van Mourik, Culina Group chief executive.
"It goes without saying that we are acquiring some excellent people, contracts and facilities.
Read more
"This move significantly expands our European network and will enable us to benefit from synergies and efficiencies that will improve our service offer to customers even further."
Culina added that IRF would sit within the group's Stobart Intermodal operation headed up by MD Arthur Koutstaal.
Raff Hustinx, Stobart Europe MD, will be assisting with finance and reporting.
IRF chief executive Antoine Ligvoet said: "Culina Group recognises that it is investing in a highly successful business with its own great spirit.
"Our aim is to now support our growth trajectory with the added infrastructure and resources of the overall Culina Group."