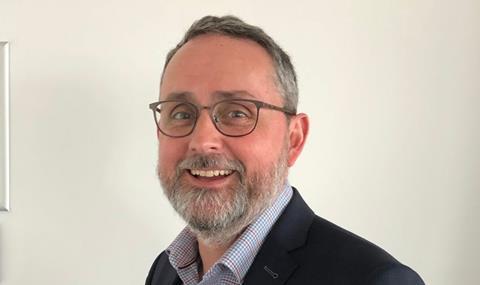 Close Brothers Asset Finance has appointed Tony Sapsford (pictured) to the role of sales director for the transport division's national accounts and ESG team.
Under his leadership the team will focus on rapidly developing the ESG sector to meet growing demand for sustainable transport, the company said this week.
Sapsford brings three decades of transport asset finance experience. He joins Close brothers from Deutsche Leasing UK, where he was head of the market unit for construction, transport and logistics.
Sapsford said: "The transport landscape is going to change radically over the coming years, which presents great opportunities.
"I believe Close Brothers Asset Finance and the national accounts transport team can be at the forefront of developing the types of solutions our customers are going to be looking for to help be successful over the long term."
John Fawcett, chief executive of Close Brothers Asset Finance's Transport Division, added: "Getting someone of Tony's calibre on board further endorses our plans to increase our presence in the sustainable transport sector.
"We've long been working with our customers – from haulage firms to taxi operators – to upgrade their fleets and vehicles and are looking forward to growing our presence in these, and other, markets even further."
Andy New, head of national accounts and ESG, said: "I'm delighted Tony's chosen to join the team at Close Brothers Asset Finance at what is a very interesting moment both for ourselves and the wider transport sector.
"As a business, we are keen to be at the forefront of the new and developing technologies within transportation while at the same time continuing to support our partners within proven and existing markets.
"Tony's knowledge and expertise are an essential addition to the team in what is an important period of growth and learning for the business."