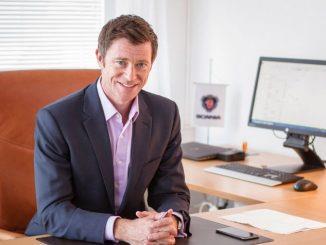 James Armstrong (pictured) has now replaced Martin Hay as the new MD of Scania (Great Britain).
Taking up the reins, the former MD of Scania's central European region thanked Hay and said he had inherited "a strong and robust organisation in excellent health".
Armstrong said: "Going forward, my priorities will be to build on the solid foundation Scania has in the UK by further developing the range and scope of services we provide, and continuing to enhance the skills and working lives of our team members."
Read more
He added: "Having worked in a number of overseas territories for Scania in recent years, I am very much looking forward to the challenges and opportunities which lie ahead as we continue to drive the shift towards more sustainable transport solutions."
Armstrong has also been Scania's MD in south east Asia, where he was based in Kuala Lumpar, and services director for Scania (Great Britain).