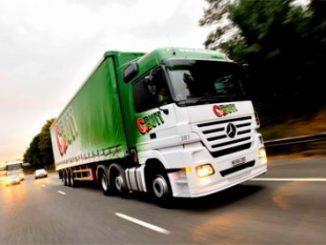 Road haulage, warehousing and distribution firm C Butt Logistics has more than doubled its pre-tax profit as it continues to focus on winning third-party logistics contracts, according to its latest financial results.
The company, which employs just over 100 staff, has depots in Northampton, Lutterworth and Kettering, and operates a fleet of around 150 trucks and 170 trailers.
Its recently published annual results show that in the year to the 1 May 2021 the group delivered a 36% rise in turnover to £14.3m (2020: £10.5m). In the same period, pre-tax profit grew to £214,136 (2020: £86,135).
In its strategic report, the group said: "Positive news now the company is in profit for the fourth year running. Our balance sheet remains strong with good cash reserves. During 2021 we have seen the business go from strength to strength."
Read more
It added: "The business continues to generate positive operating cash flows and we believe our overall strategy remains on track to deliver continued sales growth and profitability."
The group is continuing to operate in a "highly competitive" marketplace with "considerable pressure" on margins, particularly in the road transport sector.
Turning to the future, the group is aiming to grow turnover by the addition of "profitable" third-party logistics contracts.
It added: "We will target higher margin contracts by focusing on expanding our provision of warehousing and associated value-added distribution services whilst continuing to offer competitive transport rates through both our dedicated fleet and network partners."
C Butt has yet to respond to a request for comment.