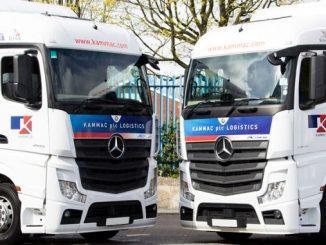 Kammac saw its pre-tax profit more than triple last year, with turnover up by over 70%, driven by "new opportunities" in the pharmaceutical sector.
The family firm, which was founded by MD Paul Kammac in 1988, operates depots in Burton, Knowsley, Manchester, Worksop and its Skelmersdale headquarters near Liverpool.
Reporting its latest annual results to 31 December 2020, the company unveiled a 71% leap in turnover to £49.6m (2019: £29.1m) with profit soaring more than threefold to £7m (2019: £1.6m).
Turnover generated in the UK provided the lion's share, rising to £47m (2019: £25.7m), which more than made up for a fall in European turnover, which dropped from £3.4m to £2.6m in the year.
Read more
In its strategic report to the results, the company attributed its strong growth in the period to winning new contracts in the pharmaceutical sector and the expansion of existing contracts.
During the year the group also acquired "several well positioned warehouses" giving it an additional 465,000 sq ft of storage space for key clients use. Staff numbers were also boosted in the year by 10 to a total of 308 employees.
Looking ahead, the company said that with the amount of business already secured this year and its "desire for new opportunities" it is expecting even greater profits in 2021.
Kammac has yet to respond to a request for comment.