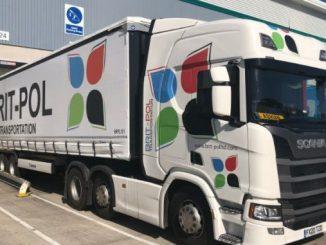 Lincolnshire-based international haulage firm Brit-Pol has closed down with the loss of 80 jobs.
Administrators at Begbies Traynor were appointed to the family-run company, which had been trading since 2011, on 11 January and it ceased trading immediately.
Based in North Killingholme, the haulier held an international licence authorising 108 HGVs and 145 trailers out of its Immingham operating centre.
Brit-Pol also had a base for trucks on Newfields industrial estate in Hull.
The company collected goods in Europe and delivered to blue chip customers in the UK, as well as in Germany, the Netherlands and Luxembourg.
Read more
A spokeswoman for Begbies Traynor said: "Unfortunately, the increase in fuel prices and inflationary pressures led to creditor action for non-payment.
"Due to a lack of interest as a going concern, the business' assets have been sold."
In March 2021, Brit-Pol secured a £2.5m invoice discounting facility, which enabled it to extend its export and import markets and establish a new office in Poland.
Unaudited abridged accounts for the year ending 30 September 2021 showed that Brit-Pol had fixed assets worth £6.3m.