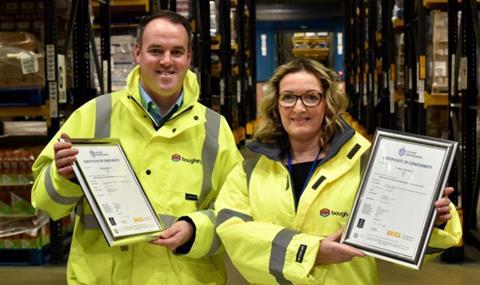 Boughey Distribution has been awarded A+ and AA grades in the storage and distribution standard for its two facilities in Wardle and Crewe.
The industry accreditation benchmarks logistics companies and their customers and recognises best practice, ensuring the safety and quality of products during their storage and distribution in the supply chain.
The grading scale is from AA to D and then uncertified.
The AA grade was awarded for Boughey's newest warehouse in Crewe, with its Wardle site receiving A+ certification, denoting that between just five and 10 minor changes were required.
Read more
Danny Earp, warehouse operations director, said: "I really can't praise our teams working at both Wardle and Crewe highly enough.
"Achieving these high grades, and against a new BRCGS [British Retail Consortium Global Standard], is an amazing result.
"Like many other logistics companies operating during these exceptional times, we have been under extreme pressure and have had to accommodate the many changes demanded by the pandemic."