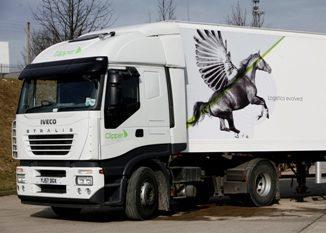 Clipper Logistics saw "unprecedented levels of activity" in its operations in the UK and continental Europe over the Black Friday and Christmas periods.
In a trading update, the company, which has its headquarters in Leeds, said revenues in its logistics business were up 50% in November and December 2020, compared to the same period last year. This includes growth in both e-commerce related activities and non e-fulfilment services.
This follows strong trading in the first half of the financial year, where Clipper reported an increase in revenue from its logistics operations in the six months to 31 October 2020 of 27.9% to £270.2m.
Read more
The company said it has also fulfilled its one-billionth item of PPE ordered online through a portal established with eBay in the spring of last year.
It added that the service has now been extended beyond local health care providers including GP surgeries and nursing homes, to educational and other communal establishments.
Steve Parkin, Clipper Logistics executive chairman, said: "Our strategic positioning in supporting the online trading of retailers both in the UK and Europe places us in a strong position to continue to deliver excellent returns to our shareholders.
"I am immensely proud of the ability of our teams across the business to continue to support our customers' exceptional growth. The strength of both our underlying markets and our new business activity provide us with an excellent level of confidence in the year ahead."