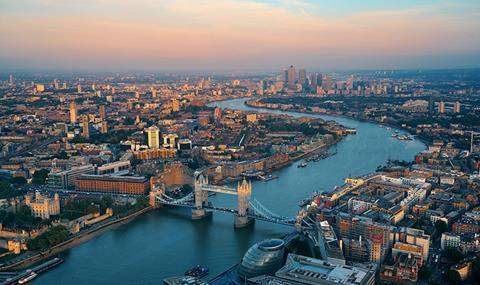 Trade associations have questioned the effectiveness of the London T-Charge, as the new tax went live this morning (23 October).
The T-Charge costs drivers of pre-Euro 4 vehicles that enter London's congestion charge zone between 7am and 6pm on any weekday £10.00, on top of the £11.50 congestion charge.
But the FTA has warned the tax may not go far enough to remove older vehicles from London's streets
Natalie Chapman, FTA head of policy for London told Freight in the City: "This charge means other road users will be sharing a burden that the freight industry has been shouldering for years.
"It will bring cars up to the standard that HGVs have had to meet for sometime. This is about all road users playing a part in cutting emissions."
Chapman acknowledged the charge could impact on some vans and older HGVs but added: "We are talking about vehicles that are more than 10 years old so the charge will have minimal impact on the freight industry."
However Chapman questioned if the Toxin Tax goes far enough in ensuring older vehicles are removed from the capital's streets.
She said: "I question how effective it will be. I suspect that it depends on how often people use these vehicles. For many if it is for an occasional journey they may just decide to pay the T-charge, so although it will certainly raise revenues, will it make a real difference to emissions?"
The RHA warned that new Toxin Tax combined with the planned Ultra Low Emission Zone risks damaging London's economy and dismissed the charge as "just another tax on business in the capital."
RHA chief executive Richard Burnett added: "The T-Charge on lorries is a modest tax, but the coming changes the mayor plans for ULEZ in 2019 will be a massive tax burden.
"It will impose taxes on those operators of lorries just a few years old who simply cannot afford replace nearly new lorries - we will see jobs lost and hauliers put out of business to achieve very modest air quality improvement."
However TfL said that since the T-Charge was announced in February the daily number of older more polluting vehicles driving into the Congestion Zone had decreased by around 15%.
Gareth Powell, TfL's Director of Strategy, said: "The T-Charge shows that London is leading the way with the toughest pollution standard of any world city, which will be further strengthened with the introduction of the Ultra Low Emission Zone.
"We are encouraged that people appear to be heeding these initiatives and finding more environmentally friendly ways to travel. This is the bedrock on which the mayor's ambitious plan for a zero emission city by 2050 is built."