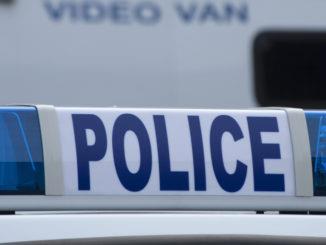 Four men suspected of looting HGVs at motorway service stations were arrested this week after Cheshire police intercepted a vehicle on the M6.
The arrests of the four men, all from Yorkshire, followed a spate of thefts from lorries at Stafford North Services.
Officers from the Cheshire Roads and Crime Unit (CRCU) and the North West Motorway Group (NWMG) located and intercepted the car carrying the four men on the M6 Northbound, following a tip-off by Staffordshire Police that there had been thefts from HGVs at the service station.
The suspects, aged 18, 24, 38 and 27, from the Leeds area, were arrested on suspicion of attempted theft and going equipped.
They have been released on conditional bail pending further enquiries. It is understood after the thefts in Stafford there was also an attempted theft on a trailer in Cheshire.
Inspector Anton Sullivan said: "This was fantastic teamwork between ourselves, the NWMPG and Staffordshire Police. I hope this sets hares racing among the criminal fraternity that we're out there, working together, hunting down those suspected of criminal activity.
"Our cross border operations such as Op Crossbow highlight this work, but arrests like this prove that we are indeed out there 24/7 making life difficult for those suspected of crimes in our communities."
Sergeant Emily Sharp, of Staffordshire Police, added: "Because of our location, a lot of heavy goods vehicles stop overnight in Staffordshire. While the vast majority do so safely, we know that there are criminals who come into the area to target these vehicles.
"It can have devastating consequences to the haulage industry, so we are grateful for the support from Cheshire Police in arresting these suspects. We will continue to work together to disrupt criminality and raise awareness of this type of crime."
Last month, Cheshire Police's Roads and Crime Unit launched Operation Tramline, which saw them use an unmarked HGV for 12 days to patrol roads and motorways - identifying any offences committed by drivers.
Patrols monitored motorists on the M6, M62 and M56, focusing on careless driving, speeding, drink and drug driving, using a mobile phone whilst driving and not wearing a seatbelt, along with uninsured drivers and those with vehicles linked to crimes.
As a result of the operation, officers issued 145 traffic reports for a range of offences including not wearing seat belts, the use of mobile phones whilst driving and driving without insurance.
In addition, 54 graduated fixed penalty notices were issued to drivers for offences including the use of mobile phones, improperly secured trailer loads and loads exceeding specified weight limits.