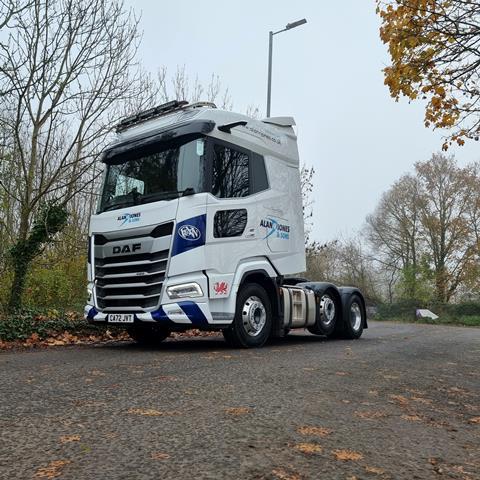 Alan R Jones & Sons, which was acquired by Fagan & Whalley in February this year, has boosted its fleet with two new DAF XG trucks.
The move underlines the company's plans to expand its services, following its purchase by Fagan & Whalley.
The company currently operates a fleet of around 40 vehicles from its distribution depot in Newport, South Wales and has 40,000 sq ft of warehousing space.
Gareth Hall, Alan R Jones & Sons head of operations, said: "With a broader vision to extend our operations across the wider UK network, these new-generation vehicles are a great investment into our future, as they make it easier for us to expand our customer base."
Hall said the fuel efficiency of the vehicles was also a key deciding factor for the company, as energy and fule costs continue to soar.
Read more
Hall added: "The new XG DAF trucks set a new benchmark in transport efficiency with low
vehicle weight, innovative aerodynamic design, PACCAR MX engines, TraXon automated
transmissions, and DAF rear axles.
"The result is a 19% improvement in aerodynamic performance and a fuel efficiency gain of no less than 10%."
The company was also keen to ensure driver comfort which Hall said the company is always keen to improve.
Hall explained: "Without our team, we simply wouldn't be where we are today - and ensuring our colleagues are comfortable whilst at work is of utmost importance to us.
He added: "We're thrilled with the latest additions to our fleet, and look forward to further investments
within the very near future!"