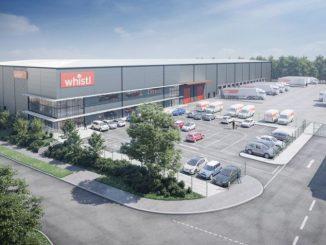 Logistics specialist Whistl has won a contract with NatWest Group, one of the largest mailers in the UK.
In addition, the delivery management company announced a host of new customer wins and contract renewals, including with Dennis Publishing, Crew Clothing, Ramsey Health, YouGarden, Tesco, Sky and Freemans Grattan.
Read more
Whistl has also been awarded the second Northern Ireland government postal contract, following on from the first contract awarded to it in 2016.
In its parcels and parcelhub division, it has also secured agreements with Virgin Media, Eurovista coffee pods, Mediasave and Books2door.
Nick Wells, Whistl chief executive, said: "We have crystallised our market position as the UK's leading logistics specialist in e-fulfilment, contact centres, parcels and mail as demonstrated by these wins."