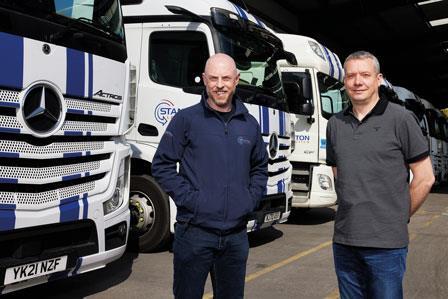 Motor Transport gets asked to interview many successful transport firms but when an invite came to meet one of the founders of Stanton Logistics in Rotherham, south Yorkshire it was hard to turn down.
"We are one of the best kept secrets in the industry and are multi-faceted in our approach with complementary other businesses as part of our group all owned and funded by just the two of us, which was started in 2007 by two Sheffield lads with very little business experience and only hard-working ethics to rely on," it said. "We've suffered marriage breakdowns, mental breakdowns, heart attacks and life-threatening surgery throughout the journey but we still keep growing and now employ around 500 people today in a sustainable business with circa £25m turnover."
As a hard-working lad myself from Huddersfield just a few miles up the M1 from Rotherham how could we refuse?
The message was from Chris McGinley, MD of Stanton Logistics, who set up the business with co-founder Chris Allender, and we met in March at the firm's 3-acre site in Thurnscoe on the A635 to the north of Rotherham.
McGinley is from Penistone, not far from Huddersfield and immortalised by Jeremy Clarkson's rather unflattering mispronunciation in a long-ago Top Gear episode. He says of his partner: "We're two very different characters. He's a bit younger than me, in his mid-40s while I'm 50 this year.
"We have been through it a bit - he's had stomach trouble and I had a heart attack when I was 42. I had a virus in my heart - or was it stress? You don't know.
"Full throttle. That's how we live."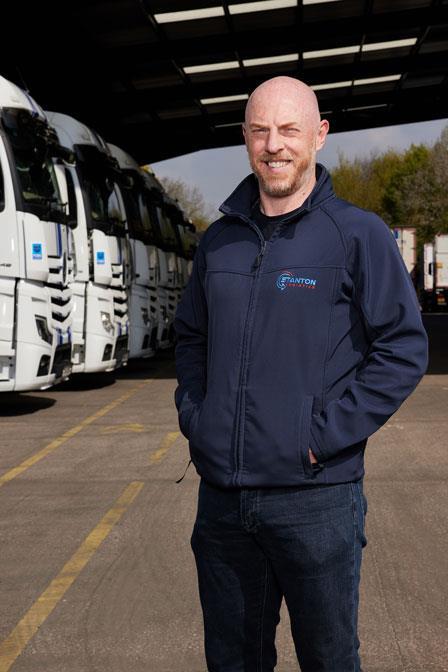 Young McGinley knew from a very early age what he wanted to do and he has been lucky – and hard-working – enough to fulfil his dream.
"My dad was a body repairer for Gloystarne Transport which was born out of British Tissues," he says. "He was one of those people that you could give a piece of sheet metal to and he turned it into anything you want.
"From being six years old, I was really interested and always went to work with my dad on a Sunday to wash the trucks. My grandad asked me 'what do you want to do when you grow up?' Because they were all steelworkers, apart from my dad.
"I said 'I don't want to be a steelworker, grandad. I want some trucks. I'm going to have a fleet of trucks'. That was at six years old and it never left me."
McGinley left school at 16 and, following his father's footsteps, went to work as an apprentice body repairer with Gloystarne.
"I did 10 years body repairing and painting before recognising I'd done as much as I could do in that field," he says. "We had a big fleet of MAN trucks and I thought 'I know every bolt on an MAN, I'll go and sell them'.
"It was just a complete change in direction. I got a salesman's job at TC Harrison, the MAN dealer in Sheffield, and did six years selling trucks."
While things went well at Harrisons, McGinley realised that working for a large corporate wasn't for him and he made his first move into transport management with TAL Eurospecial, a small haulier run by a friend that went bust in 2010.
"I'd got an international CPC - I continued doing qualifications outside school because I didn't really come away from school with anything - so I did a couple of years working for my pal and that is where I met Chris," he says. "Chris had a driver recruitment and agency business called Talstaff, which he started back in 2001.
"After finishing with the transport company, Chris said 'look, we need somebody, come and work alongside me. You know everybody in this area who's got trucks because you used to sell trucks. We can get to the right people because you're used to getting people to sign off millions of pounds worth of trucks'.
So in 2007 McGinley invested £6,000 in the business which that year turned over £460,000. "Jump forward 15 years and it's £27m turnover now," he says. "It's quite a journey."
That isn't just Talstaff – since 2007 the company has grown into a group of five businesses, one of which is Stanton Logistics. The holding company 2AM owns the Thurnscoe site as well as a property company, the driver agency, a motor racing team and a house lettings business.
"We paid cash for this site, all funded through the businesses," says McGinley. "The motor racing team is called McAllen Racing and I've got two BMWs that I race in the Compact Cup and a race car transporter.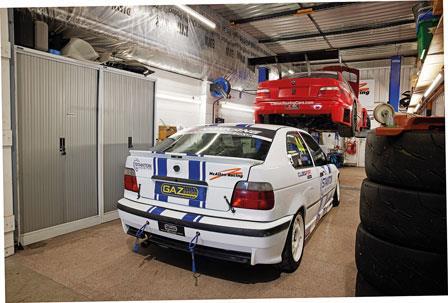 "Our lettings company, CMA Lettings, owns domestic properties. We've even bought houses for our staff. A couple of members of staff wanted rehousing so we said, 'go pick a house. We'll do the numbers and we'll buy the house for you'.
"We have an ethos within this business of doing things right for people. The business is about people and it's really important that you respect your staff. They're the ones doing the hard yards every day.
"It's my job to make sure that they're in a safe, comfortable working environment. We don't always pay the best money, but I like to think we give a lot more than that. The whole business is like a family unit."
Picking up the thread of the company history again, McGinley relates how Talstaff got into haulage.
"We didn't have a transport company at that time, but we were getting requests from some of our customers," he says. "We hit recession in 2008 so we were two new business partners scratching their heads, thinking how are we going to pay the mortgages.
"There were opportunities where we were trying to get drivers into customers and they were saying 'we've cut back on our trucks because we're in a recession, but now and again we could do with a little extra support'. We said 'what about if you rang us and said "we need a truck today", we'll get you a truck and a driver. It will be on your O-licence, your insurance, just like any agency driver, and we've a separate rental deal for the truck'.
"It worked. It worked so well, one of our customers said 'will you get an O-licence'. Because I had an international CPC, I applied for O-licence for 20 trucks, and within days of that licence coming through the haulier on this site went bust."
Stanton's Thurnscoe HQ was originally built in 1998 for Gefco, an international 3PL that McGinley previously worked with at the first transport company he ran. Gefco was supplying all the Peugeot-Citroën parts overnight for the North of England from Thurnscoe so it was a major problem when their haulage contractor went under.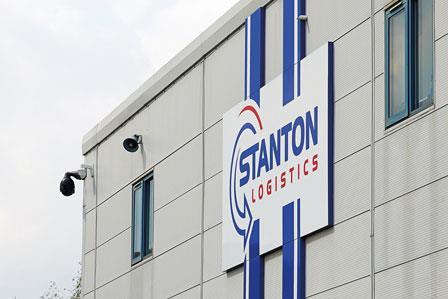 "The guy who ran it rang me and said 'we've got this problem. The haulier has gone bust'," says McGinley. "He said 'I need 21 drivers for the day and night shift and I need 11 trucks - and you've got 24 hours'.
"Well I just said 'of course we can' and then shut the office door, this office that we're sat in now, and went 'sh*t! OK, we're going to do this'. Chris started recruiting all the drivers who had just lost their jobs and they all signed up with Talstaff. I got hold of the administrators and got all the trucks.
"We didn't have any fuel accounts so I went to see the owner of the local garage at the end of the road and said 'this is what we're trying to do, here's £2,000 in cash and a list of registrations. Fill them all up tonight, I'll be back tomorrow with some more cash'."
McGinley didn't contemplate turning down this opportunity when it came his way.
"I'm one of life's gamblers," he says. "I'll take a risk and I'll back myself. One of the biggest things that we've done as business owners, me and Chris, is back ourselves. We put our houses and everything else on the line to get where we are today."
Around this time long-established haulier Dodds Transport, which had depots in Sittingbourne and Sheffield, also went into administration soon after it had been sold by founder Jim Dodd.
"I knew Jim quite well and we took on some of his staff," says McGinley. "One of them is still with us now.
"2010 is when we really started getting serious with our transport. We took on some of his drivers and some curtainsider work that he was doing. At the same time, we got involved with some of the discount supermarkets. They just rocketed in the recession and we jumped on that bandwagon with them. We worked day and night to support their needs in this area.
"We were very successful at it, so we took on Dodds' site in Sheffield and it gave us a bit of a leg up."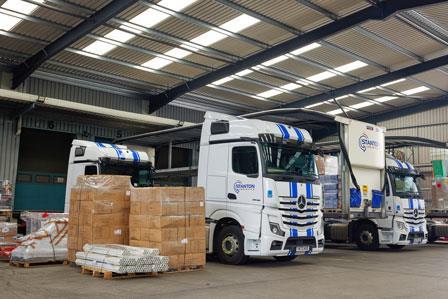 By 2014, McGinley was running the entire Gefco operation at Thurnscoe and the parts supplier invited the haulier to relocate to the site.
"There was no activity during the day, so we put a portable office on site," he says. "We even got sign-off from France to bring our dog on-site. That's how embedded we were with these people. We haven't got the dog any more but we still have that temporary office."
A year later Gefco offered to sell the site to its transport company, an offer McGinley and his partner Allender jumped at.
"We both signed, and we took over their operation," says McGinley. "We'd got our opportunity to move forward. The businesses was growing and I ran the transport single-handedly until we got about 20 trucks. My wife will tell you, we used to go out for a meal when we were first dating and I'd have a pile of paperwork at the side of the table and my phone. If the phone rang, I had to deal with whatever was happening through the night.
"I always carried an A4 sheet of paper with the breakdown and drivers' numbers on. Then I'd jump in a truck and go do a night trunk. Then I'd recognise that we'd got an imbalance of business into certain areas so I'd live in a hotel and go and get business out of those areas to get my trucks back up loaded. It was bonkers."
It is perhaps no surprise that McGinley suffered a heart attack in 2015, maybe caused by a virus but could stress have been a factor?
"You never know," he says. "After nine months I was back at work, back running the London Marathon, and we really kicked on again."
So where did the name Stanton Logistics come from?
"It's actually Chris's middle name," says McGinley, who doesn't have one himself. "Originally, when we first started, we were called Truckstaff. We supplied trucks and staff and then we changed the name to Stanton Logistics. It was just a name that I picked."
Stanton operates from three sites: the Rotherham HQ which has 30,000sq ft of storage - a mix of yard space covered by a new 12,000sq ft canopy and racked warehousing - a smaller site at Newton Aycliffe and a depot on the iPort at Doncaster. It has recently signed an agreement to operate out of Lidl's latest UK depot at Luton, which will be the discount retailer's biggest when it opens in June.
The haulier runs about 75 commercial vehicles, mostly Mercedes-Benz now after a spell running DAFs, and is taking delivery of 18 gas-powered Iveco S-WAYs mainly for the Lidl contract.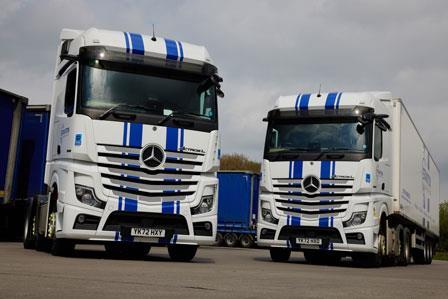 "We are the biggest Mercedes-Benz operator in this area for Northside Trucks, which is our local dealer," says McGinley. "We've got about 60, mainly down to the quality of the dealer. Northside are very good and we also use Bell Trucks up in the North East who are also very good. We enjoy the relationship with Mercedes-Benz. I drive myself from time to time, and I like the product."
The latest Actros has a reputation for being a highly technical vehicle that needs more training and familiarisation than other makes to get the best out of it, something that McGinley agrees with.
"We're heavily into training our people," he says. "We don't just throw a set of keys at somebody and go 'there's £110,000 of truck, £80,000 of fridge trailer and probably £150,000 to £200,000 of load on the back, crack on sunshine'.
"To get into this business, you've got to put in an application that we deem acceptable. You've then got to do a driver assessment with one of our driver trainers. You've then got to have an interview and get the job. You've then got to do a day's induction. That's just for starters.
"First week, they'll be out with one of our experienced drivers, if not our driver trainer. We teach them all about the latest tech on the vehicles. We've got a mix of stuff - we've got MirrorCam, we've got mirrors.
"I like MirrorCam. If I'm going to drive, I'll select a vehicle with MirrorCam. I like the clear vision you get because you don't get that additional blind spot behind a mirror. It works for me and the drivers have really embraced it."
All the trucks are fitted with Blue Tree telematics and every drivers' performance is published in a weekly league table.
"Every driver is on that league table, whether agency or a core driver," says McGinley. "The bottom ones go to driver training, the top ones get rewarded financially. We have most improved driver, driver of the month, driver of the year etc. We have about six women drivers within our fleet who all perform very well, up there near the top."
The fleet is predominantly temperature controlled with 38 tractors hauling fridges – mainly from Chereau and Gray & Adams - and 30 pulling curtainsiders, plus 16 rigid trucks mainly serving the two pallet networks Stanton runs in, Fortec and UPN.
"The networks are just a small part of what we do," says McGinley. "Our main core business really is temperature controlled but we also do the car parts and new motorbike deliveries. Around 10,000 motorbikes a year come through our warehouse in stillages that we deliver to dealers in the North of England."
The firm also handles bigger Polaris jet skis and ATVs which require front lift trucks or specially-made large tail lifts to deliver.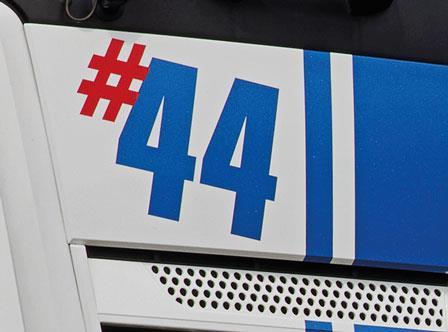 The white livery with two blue stripes on the cabs came from McGinley's love of Sheffield Wednesday.
"I'm a big Wednesday fan," he laughs. "Chris is not into football at all, but we have that on the trucks. It's quite striking.
"I wanted the logo to look very corporate, not too flashy, and it does. I wanted a brand that, when you're driving up the motorway, you don't need to see a name written on the truck because you recognise the brand. You don't need to see it says Stanton on it, you see the blue stripes, you know it's Stanton."
Stanton directly employs around 160 drivers of its own having gone through the IR35 process and determining that they could not be classed as self-employed.
"We have a lot of drivers who have been with us a long time," says McGinley. "We went through the pain 18 months ago, where there was driver shortage, and addressed our rates in line with what the industry was doing.
"We retained our drivers. We don't have a big turnover of staff at all. I think one of the things that we have is so much variety of work that if you want to work on fridges, we've got fridge work. If you want store delivery, you can do store deliveries. If you want a Moffett, we've got Moffetts. If you want multi-drop, we've got multi-drop. We work every day except Christmas Day, but we have worked Christmas Day in the past. We've got four-on four-off shifts, we've got night shifts.
"We supply good equipment, our wages are good. If you want to be a truck driver what more do you want?"
With 75 trucks and 160 drivers it is clear that McGinley wants more than one shift a day out his hard-working trucks.
"I recognise that you can't kill people with work, right?" he says. "Again, it's one of our ethical standards within the business. We don't kill people with work but we can kill the trucks. We plan to double-shift everything and let's triple-shift where we can.
"We only have two trampers in fleet, which tells you a lot. Our average kilometres are 230,000 per annum and we've got some vehicles doing 400,000 per annum. They never stop. Not only are they double-shifted, they are double-manned. They don't stop except for service and they're doing big mileage."
Stanton usually buys its trucks outright and runs them for five years. McGinley uses a mixture of contract and pay-as-you-go R&M.
"They're all maintained by dealers but not all of them are on R&M," he says. "We decide how we're going to do that. As the rigids are running locally, I don't favour R&M because it's cash flow negative for me. The first two years, they have nothing done to them."
He also configures the vehicles carefully to maximise efficiency. "We've got fridge trailers with double lifting axles," he says. "The tractor units have single mid-lifts so combinations that are empty can run just on three axles."
Working the fleet hard is made easier by the fact that the bulk of Stanton's work is directly contracted with customers.
"We've exited the world of general haulage," says McGinley. "General haulage, you chase your tail. That's why we don't have trampers. It doesn't lend itself to us.
"We do the full chain supply for a couple of grocery retailers, from the factory gates, through consolidation centres and into DCs. We have a fleet of trucks doing store deliveries from there. It's quite an interesting piece.
"They never kill you with money, the supermarkets, but they give you consistency. You need a bit of everything. You need some jobs where you make your fortune, you need other jobs where you just keep some wheels turning. You need a mix."
While McGinley accepts trampers can work for some hauliers he has good reasons for only having a couple in his business.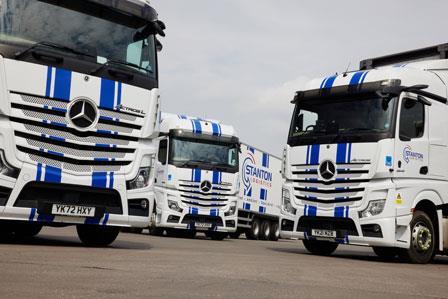 "Why should I pay for someone sleeping in my truck for nine hours when it could be down the road earning money?" he argues. "Why would you do it? It's crazy.
"You've got to play to your strengths and what I tend to find is when we do any tramping, it doesn't make any money. The reason is because he just got delayed there, but it's alright because it's tramping, he'll sleep in his truck. But he's not quite got what he's got to get.
"So you get a job that was going to pay you ₤1,000 for the day, before very long, it's paying you ₤1,000 for two days. Doesn't really stack up as much then.
"When you're doing short and middle distance stuff like we're doing now, you know what that truck's going to do. You can put a direct cost to that truck because you know when it leaves here it's going on a £500 job and it's bringing a £300 job back. And it's achievable in the day in that shift.
"You know how much it's cost you to do that job because you've costed it out. You know how much profit you've made on it. It's not falling into the pit of it's going to knock onto the next day because that truck's going to go out again at night."
Having been through a recession as the business got going McGinley knows the importance of being able to quickly shrink the fleet as well grow it.
"Having agility gives you so much more room to expand and contract quickly," he reflects. "If you don't contract quickly, you're dead in water. These things are too expensive to sit around. You've got to shed your costs quickly."
One way Stanton achieves that agility is to have a very good relationship with its finance house.
"We have what we call pay-as-you-go arrangements," explains McGinley. "That is something we put in place where I've given them a guarantee on usage and they have a pay-as-you-go arrangement. We will only pay for it when we use it. On a Monday, if we don't need that truck, we don't pay for it.
"It sits in my yard with my colours on. I've guaranteed that I will use it over a period of time, and we will get a percentage of usage out of that truck, which they're happy with. They tend to be older trucks - currently they're 66 plates - ready for disposal.
"They're quite happy to still get some revenue from them because trucks are difficult to come by."
The latest new venture is moving into compressed natural gas (CNG) trucks, and Stanton has 18 4x2 S-WAYs on order from Iveco. The first batch will be based at Lidl's new Luton site.
"There'll be eight going into Luton, which is going to be a full CNG site with no diesel at all," says McGinley. "We're buying the gas from CNG Fuels which produce it from waste products. Some of that will be food waste from Lidl so there's a full cycle there."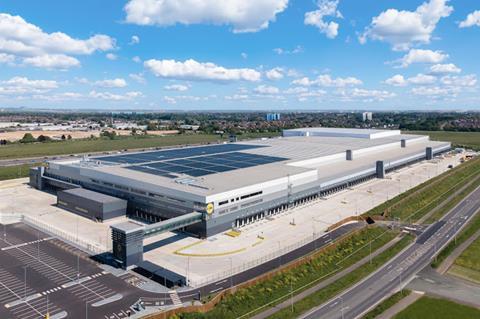 CNG Fuels is putting a temporary refuelling station on the Lidl site until a new filling station nearby is completed.
"CNG Fuels are building sites near Lidl depots," says McGinley. "There's one being built currently at Newton Aycliffe and one will be built in Doncaster. To start with, we'll be using a mobile gas station on the Luton site.
"We're also going to use HVO fuel for the fridges, so it'll be a really clean site. What you'll see with our gas trucks is that, as well as the two blue stripes, the near side thin stripe is green."
The rest of the CNG trucks will be split across Stanton's Newton Aycliffe and Doncaster sites.
"What they have to do with the 6x2 is put a small pusher on it," says McGinley. "The truck comes from the factory as a 4x2 and they have to take the gas tanks off and have carbon fibre gas tanks made for them."
The cost?
"£180,000 I've been told for a 6x2 tractor, whereas the 4x2 is £100,000," says McGinley. "It's not worth doing for the amount of times you run at 44 tonnes.
"Supermarket work tends to be alright because you get that mix of products across the trailer. We don't run at 44 tonnes a lot if I'm honest but we do have a requirement for some 44-tonners. You need a bit of flexibility in your fleet. We have got some jobs that are lightweight, car parts, things like that so we'll put gas trucks on that. That's an option for us."
That need for flexibility is also why the financing is a mixture too.
"The first 10 trucks are coming through the finance house," says McGinley. "The second batch of eight, we're buying ourselves just to get that mix we have in our fleet now, some owned, some rented."
McGinley has just invested in a battery electric Porsche Taycan and so knows the limits on range that switching from fossil fuels to electric imposes. Like many hauliers he struggles to see how a battery will power his bigger trucks.
"Mercedes is talking big numbers for electric," he says. "£200,000 for a truck that won't do what we do. You can't double shift an electric truck - we can barely charge the cars up here.
"I like gas. It's clearly a working option because it's operating within my fleet now. It's not a massively expensive option either. The fuel is still a bit cheaper than diesel. It was a lot cheaper, and then gas went more expensive, and now it's come back down again. Not down to the levels it was, just like diesel didn't come down to levels it was.
"All these fuel companies are posting record profits while the rest of us are counting the pennies and having to save money left, right and centre."
While McGinley has had "many honest conversations" with his 104 customers about rising costs he sees it as his job to manage those as much as possible rather than just pass them on by looking for rate increases.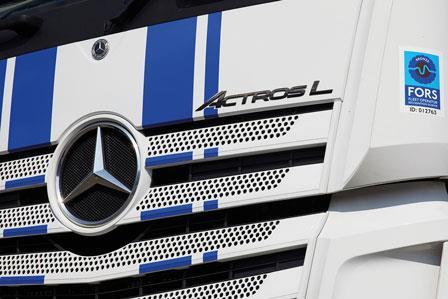 "I've just bought some trucks and my skill in all this is buying right," he says. "That's my skill. Buying labour right, buying equipment right, getting the right deals out of the customers by giving them the right service. You don't always have to be cheapest by giving the right service.
"My job in all this is to piece that together. I've just done a deal with Mercedes-Benz and I've paid the same money as four years ago even though we've had all these price increases.
"If you want to go and buy a Scania for £150,000 or £160,000, great, crack on. It's not for me, thanks. I need to give consistency to my customers and my suppliers need to give consistency to me. Business is about consistency and this is where the government has failed in my eyes.
"When Liz Truss came in, we had certain tax changes coming to us. We were moving in a certain direction and all of a sudden the goalposts got moved. If you turn around to me and say tax is going to be 50% next year for a business, I can accept that. I don't like it, but I can accept it as we can plan for that. If you said to me tax is going to be 50% next year and then two months later say I've changed its mind, it's going to be 20%. Then we've changed our mind again, it's going to be 40%.
"That inconsistency is devastating for businesses. Because we're planning on long-term strategies and our staff need to know where they're going to be in the next 12 months. Consistency is absolutely key in business, not just for transport, for all businesses."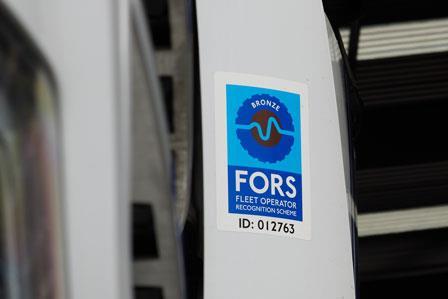 Stanton has FORS Bronze accreditation and is now working towards the DVSA's Earned Recognition. McGinley is rolling out a fleet management system called Fleet Check which was designed by a long standing friend.
"Fleet Check schedules our maintenance, our drivers' cards and all our compliance," he says. "It dovetails into our smart analysis system for tachographs and into some of our telematics as well.
"We don't really need FORS, but I just wanted us to gain that standard straight away. We could probably move up to FORS Silver, but we went straight in and got Bronze. It gave us that baseline for our compliance, and now I want to get to Earned Recognition because I think that's important. I wanted our compliance department to prove we could do it.
"We're ready for it and are going for it now."
After a period of such rapid growth it is not surprising that piling on more turnover is not McGinley's top priority.
"We are selective about how we go after new business," he says. "We tend to hunt with a rifle, not a shotgun. I have a commercial team that dovetails into planning and into accounts.
"The guy who runs the commercial team looks at new business and at current business as well. We do profit and pain analysis - who's given us profit, who's given us pain, and if you've given us lots of pain and no profit, then we need to have a conversation.
"From a growth point of view it's a standing joke that I wanted to get to 50 trucks. We went past 50 trucks and have just increased our O-licence to 100. You've got to take out the ego in this, haven't you?
"We did £23m last year as a group. We're looking at £27m this year. It's not all about turnover - we'll still make a 6% margin.
"We don't chase turnover. What I do is have an infrastructure in place that is capable of taking on more at any one time. We're never bursting at seams and that means our overheads run high. But it means that people don't have to work quite as hard and then when we get a pinch point where we need to increase in size, like we're doing with Lidl, we'll slot somebody in down at Luton.
"Your biggest problem, when you get involved with a customer that's growing, is you've got two options. You grow with them, or you don't. If you grow with them, you've got to be ready to grow at their pace.
"If you decide not to grow with them, you got to be prepared for losing all that work, if someone else is prepared to grow with them. So we've always gone on that trajectory of let's grow with the right customers. Let's look for where there's consistency. So our growth has very much been supplying the right service to the right customers at the right time at the right price, and be prepared to grow with them."
This can-do attitude and ability to grow at pace could be why even some national retailers like to deal with a firm like Stanton rather than some of the large 3PLs.
"I don't think it's their policy," says McGinley. "What they get with people like us is that customers are meaningful to us as a business. If the top people want to speak to the managing director, they pick up a phone, my phone rings and I answer every time. That's how we work.
"I can make a decision. I order trucks, they're there, and I don't have to go back to anybody. I don't have to look at cash flow. What gives us strength is a customer can come to me and they say 'Chris we want to do this. It may be we need to be agile, we don't need what you've provided for us or we need more. We need you to do this'. And I can say 'yes, no problem. It's done'."
Stanton is a shareholder member of Fortec and is also a member of UPN. The firms sends two trailers – usually doubledecks – to each hub every night but has the flexibility to send singledecks or run the trunks to both hubs if volumes are low.
McGinley admits the networks aren't keen on dual running but argues he needs to use two to make the volumes pay.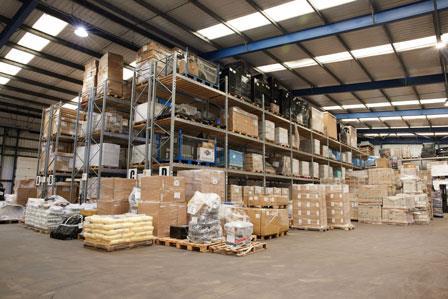 "The majority of my volumes go to UPN," he says. "UPN I think is a better network but one network can't give you enough volume for this area. I don't want to do a massive area, I want to do Sheffield.
"They don't like us being two networks because they're greedy. They want it all, but I told UPN last week 'I don't work for you, you work for me. That's the deal. The day that I start working for you is the day that I give up or I'll ask for more money'. Because what I do doesn't pay enough. £15 a pallet into Sheffield doesn't pay for my truck even with a full load.
"If you can get a vehicle doing up to 20 pallets in this area at £15 a pallet it probably just pays for the truck for the day. So you've got to rely on what you pick up coming in. Then you've got to take off your hub fee, your delivery at the other end and your trunking. It's how you carve your cost base up. That's how I do it.
"It contributes where we can go out to our customers and say 'you've only got one pallet today, but you've got 40 tomorrow, no problem, we'll fill a trailer. It works for us in that respect.
"They hate me to say that, but that's how you make your money. Don't put them through a hub, take them yourself. Because if you're getting £40 to £50 a pallet, you make some serious money when you fill the trailer. It's worth doing."
Two secrets to Stanton's success
From a standing start Stanton Logistics has grown rapidly into a £25m a year distribution business with some major blue chip customers – so was is the secret of success?
McGinley says: "Two things really strike me as key points to our business. One is agility. We recognised very early that if you can create an agile business, you can expand and contract quickly and easily, and you don't carry the cost.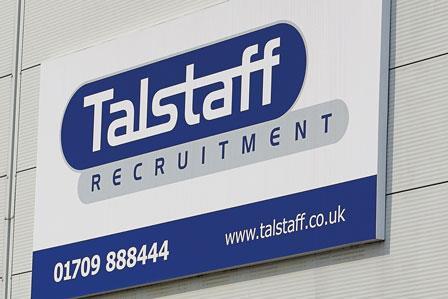 "To be agile with our drivers, we had our in-house recruitment agency. We have trucks, fridge trailers and curtainsiders on site so very quickly we can turn the taps on.
"One of the big supermarkets said to us 'there's good weather, everyone's barbecuing. We've had a real spike in chilled product, so we don't need 10 trucks tonight, we need 15'. People can't cope with 50% increase in the business. We can so that agility is one of the main things about our business and why we're so good at what we do.
"The other part of it is infrastructure. The assets on the operator's licence sit with my ops director, we have a planning manager with a planning team, we have a fleet engineer with a fleet team, we have a compliance manager with a compliance team, we have a warehouse manager with a warehouse team.
"The infrastructure we put in place is really important. I'm a stickler for detail and if I need to know something, I don't have time to go around the houses. I need to go to the person who's responsible for that area in my business and they give me the answer."
Stanton's ops director is Sean Wilson, who has worked for the likes of DHL and Clipper, and is now a key member of the team as well as a shareholder in the business.
"I used to sell his dad trucks back in the '90s so I knew Sean then," says McGinley. "I was sat in a meeting with him one day and I recognised what a great guy he is. It is important it is to have the right people and he operates all my infrastructure now."
Driver training goes on despite the shortage easing
Bearing in mind he runs a recruitment as well as a transport business, McGinley is reluctant to say the driver shortage is over. "At times there still are shortages," he says. "Three times a year there are shortages.
"Is there a shortage right now [in March]? No, and some of that is because the wages went up so all the plumbers, plasterers, bakers and candlestick makers left their jobs and became truck drivers.
"So that solved the problem in a way. But we've always looked at trying to solve our own problems and for over 10 years now, we have had a training company on site called LAD Training. They rent space from us and it's part of what I want access to on this site."
McGinley is keen to recover his Apprenticeship Levy, which he describes as a "bit of a con".
"Before we were big enough to contribute into the Apprenticeship Levy, I still wanted this pull-through," he says. "We would take on Class 2 drivers and upskill them to Class 1 at our cost. That worked really well and we've brought probably 20 drivers through on that sort of scheme.
"We then went into the Apprenticeship Levy, which is a bit of a con really because I want to use the money not just bring new people into my business but to invest in my people. They're the ones that are here every day but it doesn't allow you to do that.
"My planning manager has just done his CPC. Could we get it through the Apprenticeship Levy? No."
To help develop drivers with a car licence into truck drivers Stanton has acquired a 3.5-tonne Luton van with curtains and a tail lift.
"It does all the things that the big trucks do, but in a smaller way," says McGinley. "So we have a scheme now where car and van drivers come and join us. We put them on an apprenticeship scheme, they go out and do a job so they're earning their corn, and we upskill them to Class 1 or Class 2."
McGinley has got involved in the business community and local schools to spread the word about careers in logistics.
"What I do personally has changed," he says. "I want to contribute and give something back to the local community.
"The Chamber of Commerce asked me to go to Horizon Community College in Barnsley. They've got 2,000 pupils and 19 of those give them 45% of the problems. They asked me to go and do a talk to these 13- and 14-year-old boys.
"They didn't tell me when I went that these were the most unruly bunch that you'll ever come across. At the end of the hour, I didn't know they were because they engaged with me, they asked questions, they sat and behaved. There were some real characters and I invited them all to come on site and have a look around."
McGinley told the group what he tells every potential or actual employee: "My job's available. Come and get it. I have my eyes on people through the business who add value and want to progress.
"If I can give people a pathway to progress and show my commitment to them, they're going to do a job for me. In five years when I'm 55 I want to retire so come and sit in this office and do my job. It's easy."
As a keen racing driver McGinley draws a great analogy between life and racing.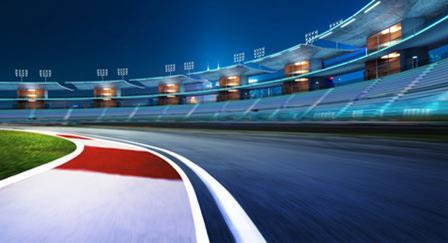 "One of the messages I gave to the boys I went to see at school was 'look, academia is important to a level'. I see school like a race. If you crash on first corner, you're out of the race. School's your first corner, don't crash at your first corner. Just get round it.
"Many times I've finished my race on the first corner and it's disastrous. Don't finish your life on the first corner. You're at school for 11 years of your life, you're then working for another 50 or 60 years. Get around that first corner."
Succession plan with many options
Like many business owners of his age McGinley is starting to think about the future of the company.
"The business has some good people," he reflects. "I'd like the business to continue with those good people. My retirement might mean me just stepping down as managing director and allowing someone to come through as managing director.
"Not necessarily walking away and I would be available when they need me. If you want me to buy your trucks, I'll buy your trucks for you because nobody buys trucks like I do."
It is too soon to know if there will be a second generation of McGinleys coming into the business.
"I've got three kids," he says. "My oldest is 18, he's just going to university. My middle one is a 12-year-old girl and I've got a nine-year-old boy. They're all very different but none of them have really shown any interest in the business. My 18-year-old works here a day week but all he does is a bit of social media and flyers for us. He's going on to do some media stuff at university.
"I would never discount it if he wanted to come into the business, but he's decided to cut his own path and I like that. Go and do your own thing and make your life what you want it to be. Give yourself options."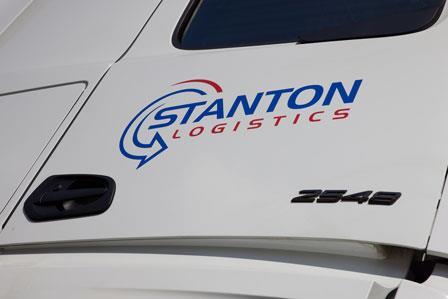 Another option of course is to sell up to one of the many firms on the acquisition trail or even to the staff.
"Does someone else want to come in and buy us? Great, come and talk to me," says McGinley. "Would I sell my staff down the river? No, never in a million years. I would turn a deal down that was wrong for my staff.
"Then there's an option to do a management buyout. I'd help them raise the funds and take over the business. I'd love that.
"There's also the employee trust option where you sell the business to a trust and it's owned essentially by the trust and pays dividends to all the employees. Nothing's off the table."