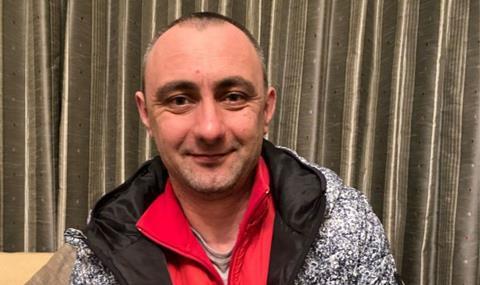 Carlisle-based Border Trucks stepped in to help two stranded Ukrainian HGV drivers get home to their families and defend their country this week.
As war raged across the country following Russia's invasion, the two drivers, Sergii (pictured above) and Sasha (below), were spotted by MD Stephen Whitehead parked up outside his premises and out of ideas about how to return to their homeland.
Whitehead said: "They were parked outside because they had got lost.
"They wanted to go back and look after their families and fight and do their bit.
"But their boss had said, 'no, you stay with the trucks, they are your responsibility and I hold you responsible'."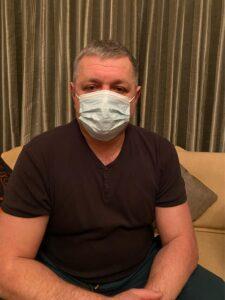 In an almost jaw-dropping piece of luck for the two men, Whitehead's wife is Ukrainian and so they were able to take the two men in and feed them, give them a bed for the night and then arrange for them to fly from Manchester airport to Poland.
Whitehead also arranged for their lorries to be parked in a secure compound belonging to another Carlisle operator, RJ&I Monkhead, where they can remain indefinitely.
He said it happened to be Sergii's birthday and so they ate cake and drank Ukrainian brandy to celebrate.
The haulage boss said his wife was keeping in touch with the men and the latest was that Sergii had reached his family and was now defending his country, while Sasha was still attempting to get to Kyiv.
"I have been to Ukraine for the last 20 years, it is a fantastic country," Whitehead said.
"You have to help people sometimes and if you are lucky enough to get the opportunity, you have to take it."