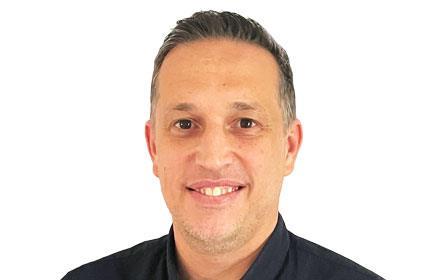 ASCG recently surveyed 100 retailers about plans and strategies for dealing with the impact of the cost-of-living crisis. 'Reviewing supply chains to find efficiencies' came out top, with 40% of retailers prioritising this as a solution for reducing costs and protecting margins as sales and bottom lines feel the effects of cash-strapped consumers.
As we delved further into supply chain efficiencies, we found that a high-ranking area of focus for retailers is in-country transportation. This is now coming under the spotlight because it's been hugely overlooked since the pandemic. Rapidly rising and record shipping prices, understandably, commanded a lot of attention when it came to freight planning in recent years. With ocean freight prices dropping and hitting pre-pandemic levels, time and attention is being directed towards road transportation.
We're seeing a growing trend of intelligent routing. Traffic information and mileage is being crunched by smart algorithms to plan the quickest and cheapest routes. However, this is just one part of the in-country transportation equation. We're also experiencing greater demand for space utilisation. Operators are putting load plans under the microscope, with the key goal of efficiently and effectively utilising every square foot of road transportation space.
Whether it's pallets of goods or racks of hanging garments, operators are seeking solutions that reduce the average cost-per-unit of moving stock inventories. This can involve mixing SKUs during transportation and devising different loading techniques. In some cases, hanging garments will be de-railed and transported 'flat and folded' to increase volumes per square foot of trailer space. They are then ironed and prepared for retail closer to the point of sale.
Best-practice loading techniques are also being devised to rethink palletisation. Using software, operators can better evaluate the distribution of the weight and height of stock items to improve stacking and loading. This makes better use of vertical space in trailers, with further efficiencies realised through the addition of racking systems to form second decks.
A combination of high fuel prices and growing demand for more sustainable supply chains will lead to an increased focus on in-country road transportation. Optimising trailer space can truly complement the carbon and cost saving goals of intelligent route planning and can often deliver immediate performance benefits without requiring a big capital investment or consuming huge amounts of time and resource. It's usually a case of being able to access and analyse the right supply chain data to quickly determine the utilisation of road transportation capacity. This is why it's a preferred solution for improving supply chains during economically challenging and uncertain times.
Stuart Greenfield, sales director, Advanced Supply Chain Group (ASCG)